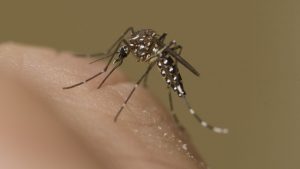 Mosquito season has begun, and residents should remember to take safety precautions to avoid them, according to a Denton County Public Health news release.
DCPH began mosquito surveillance on Tuesday and is urging residents to protect themselves from mosquitos. Remember the three Ds:
Drain standing water in your yard and neighborhood to eliminate mosquito breeding sites
Dress in long sleeves and pants, and spray thin clothing with repellant
Defend with an EPA-approved repellent
There were 11 confirmed human cases of West Nile Virus last year in Denton County.
Click here to see a Denton County map that shows local mosquito monitoring information, including positive traps. Click here for more information.