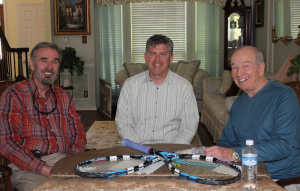 For at least the past 10 years Flower Mound residents have been requesting a tennis center. In fact, it has been one of the top items asked about by residents through each of our Town Parks and Recreation Master Plan processes in 2010 and 2017. Typically, a tennis center for a municipality the size of Flower Mound (73,000+ residents) would be a 12 court facility. Such a facility would provide locker rooms, adequate parking, seating areas, shade structures, meeting space and a pro shop.
Depending on the type of facility, a basic no frills tennis campus can be built for approximately $2-3 million. For the caliber of facility comparable to those in Coppell, McKinney, or Southlake, and taking in the topography of the location, it could cost up to $5 million. The proposed site, offered by Toll Brothers Home Builders, provides marvelous access via FM 1171, in close proximity to FM 2499. It would be located just west of Rockpointe Church, directly across from Trotter Lane on FM 1171. Moreover, this project has a very good chance of receiving a $500,000 grant from the Texas Parks and Wildlife Department.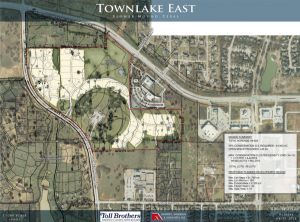 As for how the facility will be run, there are two possible scenarios. The town could operate the tennis center, which means the town would manage the operations including contracting tennis pros, collecting fees, maintaining the facility and contracting the leagues, tournaments and scheduling court rentals. Or, the town could make an agreement for the operation of the Tennis Center through a contractual process that would include operations, maintenance and coordination with local tennis organizations.
To answer some of the questions regarding this proposal, I invited Flower Mound Mayor Tom Hayden, Executive Director of Community Services Gary Sims and Director of Parks and Recreation Chuck Jennings to come over for a video interview. With over 1,400 active tennis players in our town, this first class tennis campus would certainly make a lot of residents happy, since they'd be able to stay in town to enjoy their athletic and recreational pursuits.
Bob Weir is a former NYPD officer, long-time Flower Mound resident and former local newspaper editor.