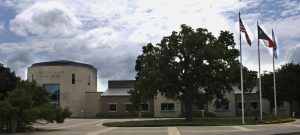 Highland Village residents will soon have a new waste service provider.
The city's current contract with Waste Management expires Aug. 31, so late last year, city staff and a consultant, Solid Waste Specialists, requested proposals for new contracts, according to a city news release.
On Tuesday night, the Highland Village City Council approved a resolution authorizing the city manager to enter into an agreement for solid waste services in the city with Community Waste Disposal, according to a city news release. The five-year contract provided enhanced service over the city's current contract and was the least expensive of the submitted proposals. The new contract includes:
Continuation of 10 bags per week of garbage collected once per week
Increase the recycling cart size to 95 gallons upon request or the resident can keep their current 35 gallon or 65 gallon blue recycle cart
Provides for collection of one cubic yard of recycling outside of the recycle cart
Continues the collection of compost materials on the same Monday collection schedule
Provides for the collection of large brush and bulky items twice monthly without the need for the resident to call in; volume of each collection will be two cubic yards (6' X 3' X 3', or roughly the size of a refrigerator)
Provides for resident-delivered materials at the CWD's facility
Provides a solution for above-the-limit brush and bulky collections that can be assessed at a reasonable fee
Continues the provision of household hazardous waste at the curb through the At Your Door Service
The monthly fee is $16.24 for residents and $14.65 for senior citizens and service will begin on Sept. 3. The city will work with CWD to determine and communicate the collection schedule, distribution of recycling carts for residents who want to increase to a 95 gallon cart and all pertinent information to allow for a smooth transition, according to the news release.