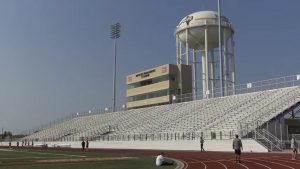 Flower Mound residents need not worry if they see a helicopter arriving at or departing from Marcus High School.
On the school's Facebook page Wednesday, the school posted a notice for parents and residents that a helicopter is scheduled to be coming to the school on Friday morning.
The helicopter will visit the campus — specifically the football field — for a special Air Force Junior ROTC planned experience, according to the school.