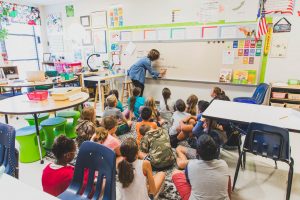 Lewisville ISD is seeking parents' input about how well the district's schools are performing.
The Campus Profile Parent Survey was posted on the district's website Thursday and will remain open through April 27. Questions on the survey ask parents and guardians of LISD students about the schools' performance.
"Your responses are confidential and anonymous, and your candid feedback is critical to our efforts toward the continuous improvement of the educational environment in our district," Superintendent Kevin Rogers said in an open letter to parents on the district's website. "Results will be shared with the community at a future LISD Board meeting."
Beginning next school year, Lewisville ISD will implement Campus Profiles districtwide to inform parents and guardians about student learning, experiences, community engagement and resource stewardship at their student's school.
Click here to take the survey. If you have any questions, contact LISD's Assessment Department at 972-350-0960.