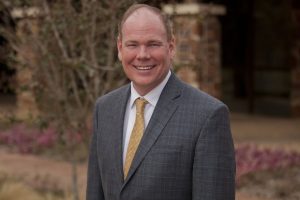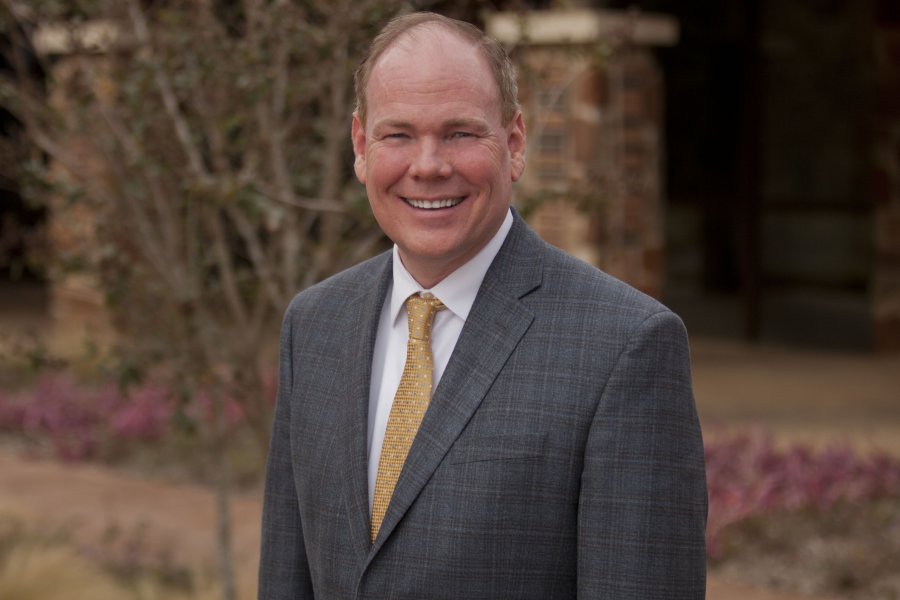 April is Child Abuse Prevention Month
One of our most heartbreaking problems here in Denton County is the issue of child abuse. Every year, hundreds of children living right here in our community suffer silently as victims of neglect, violence and sexual abuse.
In fact, last year alone Denton County saw 6,352 cases of neglect/abuse, 750 were victims of suspected severe/sexual abuse, 1,027 confirmed cases of neglect/abuse, and 744 neglect/abuse cases in foster care, of which 65% were ages 0-5. In 95% of the cases, the victims knew their perpetrator.
These are staggering statistics. Thankfully, we have several exceptional organizations here in Denton County to address this issue and to help our most vulnerable through these horrific situations.
To help bring awareness to this ever-growing problem, the Children's Advocacy Center for Denton County (CACDC) and CASA encourage individuals and families within our community to work together to prevent child abuse.
April is National Child Abuse Prevention Month, and we are taking a stand. Throughout the month of April, the Take a Stand awareness campaign will be hosting a series of special events and invite you to "take a stand."
Denton County #1 in Health Rankings
The 2018 County Health Rankings (CHR) were released mid-March, and Denton County ranked first in Texas for health outcomes. This is exciting news for our county and all the communities within it, as health outcomes are primarily determined by the length and quality of residents' life within Denton County.
Denton County also scored as one of the healthiest counties within the state for multiple health behaviors and health factors, such as access to exercise, graduation and education rates, and lower unemployment rates.
The healthy communities we live in are not created by accident, but by local organizations, leaders, and teamwork that has provided our county with a wealth of healthy resources. National Public Health Week is April 2-8, 2018, which opens the door for us to celebrate these wins and learn together on additional public health topics like behavioral health, environmental health, and more.
You can find more information on the CHR for Denton County and others at CountyHealthRankings.org.
National County Government Month
When I talk to people around the county, I always start with a reminder that the county touches your life from the cradle to the grave. From your birth to marriage and starting family, from building a business to making a will and leaving a legacy for those you love, counties mark your most important milestones.
The Texas Association of Counties, along with the National Association of Counties, has designated April as "National County Government Month," so I thought this would be an excellent opportunity to share a little information about the role of county government and how it affects each of us.
Counties have been around since before Texas became a state, and even before it was a republic. Under Spanish rule, the land was divided into municipios, and when the Republic of Texas formed in 1836, those municipios became the first 23 counties. By the time Texas joined the United States in 1845, the new state was comprised of 37 counties.
Fast forward to today – 254 counties make up the Lone Star State! Within each county, a team of locally elected and appointed county officials serves its community.
County government plays a significant role in both public safety efforts and the criminal justice system in Texas. They keep communities safe by providing law enforcement, the court system, and jails, and they also provide emergency preparedness and response services in the event of natural and manmade disasters.
When it comes to exercising your right to vote, your county makes sure this vital step in the democratic process runs smoothly. No matter what the election – local school board members, county officials, the next governor, or even the next president of the United States – counties make sure your vote counts.
County government helps keep Texans and the Texas economy moving. In fact, we build and maintain nearly half the roads in Texas and one in five of the state's bridges. Counties do more than spread asphalt and pour concrete, however. We also participate in strategic metropolitan and regional transportation planning to help move Texans and Denton County commerce efficiently. Counties are responsible for connecting Texans, businesses, and communities across the state and beyond.
Another role of the county is to keep all your most essential records safe. The clerk's office maintains and preserves the official and permanent records for the county, the county's residents, and the court system. Some counties even keep safe records that date back more than 170 years to the Republic of Texas era.
From making sure trash is hauled away and not illegally dumped, to providing medical and mental health care, ensuring the health and welfare of county residents is another primary area of responsibility. Counties can establish hospitals, emergency medical service districts and set up 9-1-1 systems, as we have here in Denton County. They also provide indigent residents with health care in some cases and maintain medical clinics that provide preventative care like check-ups and immunizations. The County veterans' services offices coordinate pensions, loans, transportation and other help for veterans and their families.
Counties are the first line of response in the event of an emergency, both natural and man-made. Counties are required to maintain an emergency management plan – regularly updated and rehearsed – that describes when and how residents should be evacuated from an area. They can also include rules for curfews and access to disaster areas, and plans for maintaining county services during a disaster. The county judge is the head of emergency management in the county and the judge's declaration of a disaster puts the local emergency plan into effect.
Each Texas county has a team of locally elected and appointed officials who work full time to provide essential hands-on services that make government work for the people of Texas. The Commissioners Court conducts the general business of the county and consists of the County Judge and four Commissioners. The County Judge is the presiding officer of the Commissioners Court and represents the county in many administrative functions.
County Commissioners exercise policy-making authority and each one represents one of four precincts within the county. Commissioners Court adopts the county's budget and tax rate, approves all budgeted purchases of the county, fills vacancies in elective and appointive offices, sets all salaries and benefits, has exclusive authority to authorize contracts, and provides and maintains all county buildings and facilities.
To learn more about county government, log onto texascountiesdeliver.com.
Ally's Wish 4th Annual "Boots & Blessings" Gala April 21
Ally's Wish is an organization near and dear to my heart. They are a nonprofit organization that provides a last "wish" to young, terminally ill mothers with small children. Their goal is to provide a memory for the family that will last a lifetime by providing services, gifts, transportation, lodging, or any other "wish" the mother may have.
My wife Ginger and I have the honor of serving as Honorary Chairs for this year's "Boots & Blessings" Gala, the Ally's Wish significant fundraiser, on Saturday, April 21, at Austin Ranch in Grapevine. This gala evening will include a cocktail hour, a seated dinner buffet, silent and live auctions, and live country-western entertainment from The Breckenridge Band.
Amy Vanderoef, lifestyle expert and WFAA's Good Morning Texas host, is the evening's emcee, Ginger and I are the Honorary Chairs, and Lori Fickling is the Event Chair for 2018. We hope you can all be a part of this wonderful event. Join us for a boot scootin' good time!
For ticket and sponsor information, go to allyswish.org/boots-blessings-gala/.
Did You Know? 
The Denton County Health Department facilitates a diabetes support group for type 2 diabetes in our community called "Sweet Talk." The "Sweet Talk" Diabetes Support Group meets on the 4th Monday of each month.
The "Sweet Talk" diabetes support group was created for Denton County residents who are living with diabetes. Join us and receive valuable information about how to live with diabetes and reduce diabetic complications.
The English Sweet Talk class meets every fourth Monday of the month at 6:30 – 7:30 p.m., except holidays. The Spanish Sweet Talk class meets every third Monday of the month from 6:30 – 7:30 p.m., except holidays.
For more information check out the Denton County Public Health Department page at dentoncounty.com.
Connect With Us
We would love to have you connected to the county by subscribing to our newsletter. Just use this link and enter your email and you'll be up-to-date on everything going on in Precinct 4: http://bit.ly/Pct4newsletter
Moreover, be sure and find us on Facebook.

If you have any questions or comments, please let me hear from you. My email is [email protected], and my office number is 972-434-3960.