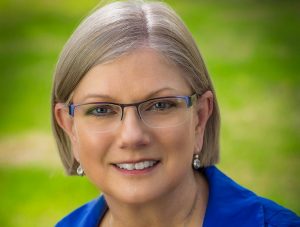 By Barbara Burns, Denton ISD Place 1 Trustee
Denton ISD fosters an engaging, safe environment with many opportunities for students.  Input from parents, students, and the community is encouraged.  While teachers go about the daily routine of educating children, the safety of our students cannot ever become routine.  Academic success and opportunities for students are critical as they prepare for the world after high school.  Our district works diligently to make families an integral part of the educational process.
Our district seeks input.  Parents are asked to be part of a yearly survey, which is a tool to discover how they think the district is doing.  They get a chance to evaluate everything from safety to cleanliness to academics.  That survey is then used to shape district goals for the next year.  Parents and community members are also asked to be on committees.  They were part of the committee which rewrote the mission statement.  Fifty-six community members spent months evaluating facility needs and then presented their recommendation to the Board of Trustees; that bond proposal will be on the May 5th ballot.  Parents can access information through the district website, Facebook, Twitter, and Instagram.  If they have questions or concerns, they can call or email district officials.  Those messages are heeded.  For example, an elementary student recently emailed the board president about the food in her school cafeteria.  Because of that contact, the director of food services has set up a committee, including students, to focus on healthy and appetizing food choices.  Communicating information, honors, and concerns is a vital function to ensure that parents know what is happening, that they hear about the great things going on in our public schools, and that they feel that their concerns are heard and addressed.
At the top of the list of concerns is school safety and security.  Denton ISD has a former Denton police officer, trained in all kinds of situations, as its head of safety and security.   The state has a mandated school safety report card for every campus.  Not only does a team visit schools to check on secure access, but they also check frayed carpet, broken tiles, leaky water fountains, and dozens of other potential hazards.  Campuses regularly take part in fire, tornado, lockdown, and other types of drills, and staff members participate in table-top drills.  Teachers, counselors, nurses, and other staff also monitor students to make sure they feel safe at home, that they have adequate nourishment and clothing, and that other basic needs are being met.  From the time a student—complete with a swipe badge– gets on a school bus early in the morning to the time a student completes his or her final activity after a long school day, our district is concerned about that child's well-being.  DISD continually evaluates, monitors, and revises procedures.  Safety is the number one priority.
Denton ISD is concerned about a child's well-being because a child needs to feel safe and secure in order to be able to focus on learning, the ultimate responsibility of a school.  Denton offers a myriad of opportunities for students.   If a child is having reading difficulties, our district provides dyslexia classes, Reading Recovery, and mentoring.    In schools where we have a high percentage of economically disadvantaged students, the teacher/student ratio is smaller.  We offer bilingual and ESL (English as a Second Language) classes in addition to dual language classes where students are taught both English and Spanish.  At the same time, our schools offer gifted/talented, athletic, orchestra, music, and art programs.  Schools create Maker Spaces and have robotics and coding clubs for those interested in technology.  The Advanced Technology Center offers a variety of career opportunities:  graphic design, welding, criminal justice, automotive technology, EMT (emergency medical technician) certification, nursing; cosmetology, photography, and many more.  Students at the ATC, with community sponsorships, are converting an old school bus into a state-of-the-art food truck.   Denton ISD has a middle school volunteer who organizes interactive Skype visits with experts all over the world—from scientists on the Nautilus to Smithsonian Museum curators.  Remarkably, students who attend those sessions willingly give up lunch time with friends to eat lunch in a science lab twice a week. Elementary students have had their art on display in the state capitol, and others have been named to the all-state choir.
Denton is a district of choice.  Students can take dual credit or advanced placement courses.  Students can opt for the IB (international baccalaureate) program which spans from elementary through high school.  Students who are struggling with a traditional high school setting can attend Fred Moore, where the courses are self-paced, and the smaller teacher/student ratio enhances close-knit relationships, a key to success.  All our schools offer a wide variety of extra-curricular activities in both athletics and fine arts.  The ATC offers multiple opportunities for students to gain industry certification and internships.  Denton ISD believes that the true indicator of success is a student who is college/career, and life ready.
To meet the needs of students, Denton strives to have an environment where the parents feel that their input is valued, where students feel safe both emotionally and physically, and where creative learning opportunities are available for all students.  We encourage parent involvement.  We believe safety is a daily focus.  We want all children to find their niche so that they can be ready for the world beyond high school.