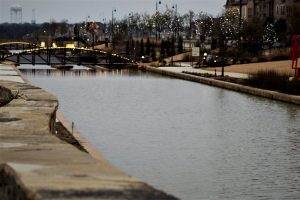 The River Walk canal will be empty for most of this week for construction work, according to the town of Flower Mound.
The town said in a news release that the canal would be drained Monday to complete a storm drain tie-in for Restaurant Row.
The canal will be refilled on Thursday. Essex Management notified the town before the draining, and an Essex representative could not be reached Monday.