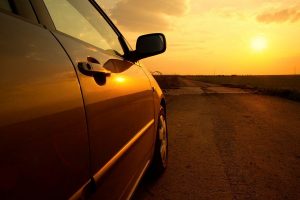 The number of car crashes in Argyle increased again in 2017, continuing a trend of more traffic and more incidents.
In 2017, Argyle police responded to 170 car crashes, a 27 percent increase over 2016.
Officers completed crash reports for 109 of them in 2017, a number that has increased steadily over the years. Sixty-five crash reports were completed in 2013.
The increase in crashes correlate with an increase in general traffic in Argyle, said Argyle Police Captain Temple Cottle, as more people move to the area and travel through the town.
The No. 1 cause of crashes was failure to control speed, Cottle said, and driver inattention was the second most common cause.
"Keep a good distance between you and the car ahead of you, and pay attention to the road," Cottle said.