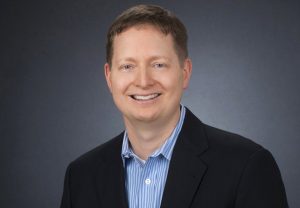 A candidate for mayor of Flower Mound recently received a note saying it would be in his family's best interest if he dropped out of the race.
Bill Robinson, a business owner who has never run for public office before, said he got into his pickup parked outside his home Thursday afternoon and saw a piece of brown paper on the windshield. He grabbed what felt like a paper bag or thin cardboard and saw a short note handwritten in red ink and block letters.
"It said something like, 'Hey Mr. Robinson, it's probably in the best interest of you and and your family if you discontinue your race for mayor,'" Robinson said Sunday. "It's weird, it's almost polite."
Robinson showed the note to his wife and they called the police, who came and interviewed them, took the note and scheduled an increase in patrols in the area, Robinson said. Information about the incident was not immediately made available by the Flower Mound Police Department.
Robinson said he is going to take a short break from the campaign to figure out if he will continue seeking election. He said he was surprised that he was the target of such a note because he's more of a political outsider than other candidates.
This isn't the first unsettling thing to happen to Robinson in the past few weeks. One day, an unknown car sat in the street in front of the Robinsons' home, an unusual occurrence, and it drove off as soon as Robinson pulled up in his vehicle. He also thought it odd one day when he arrived at work — where there are seldom any parked vehicles anywhere near his usual spot — and a pickup with dark windows was parked right next to his usual spot.
Robinson said that before and after he got the threatening note, he had heard from Flower Mound residents and current local candidates that they had received similar threats.
"It seems like this is commonplace, which is kind of disturbing," he said. "I want to talk about the note because I found out it's not unique to me."
Steve Dixon, another mayoral candidate, said in a Facebook post Sunday that he knows of similar threats in Flower Mound in the past.
"This type of bad behavior (ranging from criminal to cowardly) has happened in Flower Mound before," Dixon wrote. "I've received anonymous negative/insinuating/berating letters (nothing left on my car) about campaign and council topics before."
Dixon said he even received an anonymous letter about a candidate in the mail Saturday that, while not threatening, "clearly the sender was trying to stir up things."
"I encourage supporters to focus on helping your preferred candidate with positive campaign efforts," Dixon added.