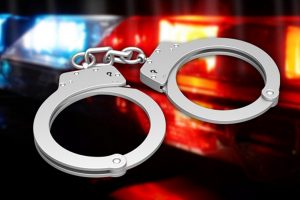 A Denton police detective was arrested Monday in far south Denton after a female caller accused him of assaulting her, according to a Denton Police Department news release.
Police were called to the 4200 block of Aqueduct Drive, near Guyer High School, about 5:30 a.m. to a reported disturbance between a male and female, the news release said.
A patrol supervisor investigated the incident and determined there was probable cause to arrest the man, Eric Beckwith, a Denton Police Department Criminal Investigations Bureau investigator. He faces a charge of assault causing bodily injury – family violence, the news release said, was transported to the city jail. He has been placed on administrative leave pending the completion of criminal and internal investigations.
Beckwith's book-in photo was not made immediately available by Denton police.
The female victim had a minor injury that didn't require immediate medical attention.