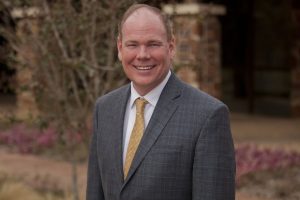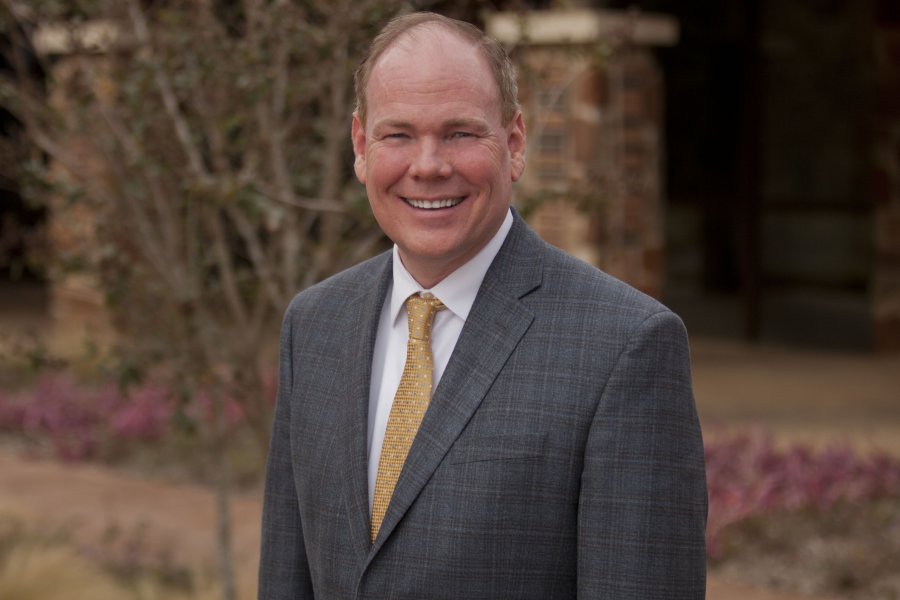 Denton County Women Pioneers
March is National Women's History Month, and we wanted to recognize the achievements of a few Denton County women throughout the years. You can learn more about these historic Denton County women and many others at the Denton County Office of History and Culture.
Edna Westbrook Trigg
In its earliest days, Denton County established itself as an agricultural region. The rural communities in Denton County thrived on subsistence farming and raising livestock to support their families and neighbors. During WWI however, a shift in farming became present across the country. To avoid food shortages, Americans were encouraged to grow victory gardens, while farmers were asked to replace some cash crops with fruits and vegetables. During this era, Edna Westbrook Trigg, Texas's first county home demonstration agent, made her mark on Denton County.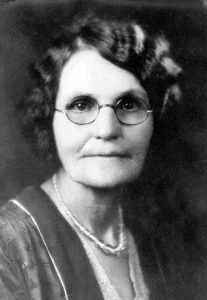 Edna Westbrook Trigg, born on December 30, 1868, became the first county home demonstration agent appointed in Texas in 1915, a position that led her to Denton County. Trigg committed herself to helping Denton County's agricultural community, and she took it upon herself to make sure the county could sustain a self-sufficient food supply.
As the first, Trigg paved the way for other home demonstration agents who, through the first half of the 20th century, went to homes throughout rural Texas and provided practical demonstration and advice on vegetable gardening, canning, sewing, mattress making, cooking, household management, family health, poultry raising, and other aspects of daily life. Her hands-on approach helped hundreds of families and led to many improvements in rural communities.
Trigg resigned from her position in December of 1937, but the following January she began working as the Denton County Home Demonstration Emeritus until her retirement in 1945. She left behind a legacy of dedication to agriculture and community in Denton County. She was posthumously inducted into the National Agricultural Center and Hall of Fame in 1991 and in 2015 she received a Texas Historical Marker, placed on the lawn of Denton County's Courthouse-on-the-Square.
Annie Webb Blanton
Annie Webb Blanton, born August 19, 1870, in Houston, was a teacher, suffragist, and the first woman in Texas elected to a statewide office. Blanton was a firm believer in equal rights for women, and grammar education. She published three grammar textbooks between 1906 and 1910.
She attended college at the University of Texas and supported herself by teaching, which began her career in the field of higher education. After graduating, she moved to Denton, in 1901 and accepted a position on the English faculty of North Texas State Normal College (now the University of North Texas) where she became active in the Texas State Teachers Association. In 1916, members of the association elected her as president where she became the first woman to hold the position.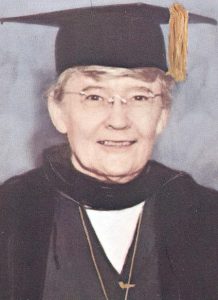 When William P. Hobby, who was sympathetic to the women's movement, ran for governor in 1918, the suffragists supported him and put up their own candidate for State Superintendent of Public Instruction, Annie Blanton. She won the election by 100,000 votes, becoming the first woman elected to a state office in Texas. After losing the race for Representative of the Thirteenth Congressional District to Senator Guinn Williams in 1922, she was quoted, "Perhaps my race may help other women in the future seek these places; for before success is possible, we must accustom our people to the idea of women members of these bodies."
In 1922, she joined the education faculty of the University of Texas where she taught for the rest of her life. At the university, she founded Delta Kappa Gamma Society, an honorary society for women teachers. She died in Austin on October 2, 1945.
After her death, several schools in Texas were named for Dr. Blanton, including one in Denton County, the Annie Webb Blanton School, which later consolidated with Double Oak and then Lewisville.  In 2011, a Texas Historical Commission Subject Marker was placed at Annie Webb Blanton Elementary School at 9501 Stacee Lane in Lantana.
The Women of Denton County Commissioners Court
In recent years, Denton County has become a model for female leadership in local government. The pioneering women of the Denton County Commissioners Court have helped to shape the cities, towns, and communities of Denton County for almost four decades.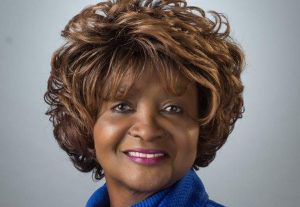 In 1981, Lee Walker became the first female to serve on Denton County Commissioners Court for Precinct 3. In 1983, Sandy Jacobs joined Walker on the court to represent Precinct 2, and became the longest-serving county commissioner, with 23 years of service in 2006. For Precinct 1, Ruth Tansey served from 1985 to 1988, and Cynthia White served from 2001 to 2008.
Two of the current members of Commissioners Court also represents several firsts for Denton County. Commissioner Bobbie Mitchell of Precinct 3 left her post as Mayor of Lewisville in 2000 to become the first African American county commissioner to serve Denton County. On January 1, 1993, Mary Horn became the first female Denton County Tax Assessor. Horn resigned from her position as Denton County Tax Assessor to run for Denton County Judge. In June of 2002, Denton County Commissioners Court appointed her to the position, and she became the county's first female county judge. She is also the longest-serving county judge for Denton County.
From mid-2002 through 2006 four of the five members of Commissioners Court were females which made numerous headlines.
 Public Hearing on Proposed Extension of FM 1171 from I-35W to West of FM 156
Denton County and the Texas Department of Transportation (TxDOT), are proposing to extend FM 1171 from I-35W to FM 156 through the Town of Northlake and City of Justin.
TxDOT will be conducting a public meeting on this proposed project on Tuesday, March 20, 2018, at Northwest ISD Outdoor Learning Center Great Hall, 7773 Mulkey Lane, Northlake, Texas 76247. The meeting will be held in an open house format from 6 p.m. to 8 p.m. The purpose of the meeting is to present the planned improvements and to receive public comment on the proposed project.
All interested persons are invited to attend the public meeting. Written comments from the public are also requested and will be accepted for a period of 15 calendar days following the meeting. Written comments may be submitted either in person at the public meeting, by mail to the TxDOT Dallas District Office, Attention: Ms. Marlena Kelly, P.E., 4777 E. Highway 80, Mesquite, TX 75150-6643, or by email addressed to [email protected].
Written comments must be received or postmarked on or before Wednesday, April 4, 2018, to be included in the documentation of the public meeting.
Children's Advocacy Center "Champions for Children" Gala March 24
Mark your calendar and join us Saturday, March 24, for the Children's Advocacy Center for Denton County (CACDC) "Champions for Children" Gala. This gala raises a considerable portion of the money to help in the fight for healing and justice for the children in our community.
The Children's Advocacy Center for Denton County's (CACDC) empowers child abuse victims, their families, and our community through education, healing, and justice. Their vision is to proactively protect children thereby breaking the cycle of child abuse by educating families and our community.
For more information log onto their website at cacdc.org/gala.
Denton County Dash April 7
The Denton County Dash is almost here, providing you an opportunity to get out and move! The Dash is a free community event for all ages and exercise levels, bringing awareness to the impact of cardiovascular disease in Denton County.
With a 5K, 1-mile walk, and kids and senior activities, there are plenty of activities to get moving and enjoy the weather at Lone Star Toyota of Lewisville Railroad Park with Denton County Public Health (DCPH). The Dash also hosts a health expo with free raffles, prizes, and educational booths, like learning how to grow herbs with the Denton County Master Gardeners Association or Seniors Helping Seniors, where local high school students can assist you with your iPhone, Android iPad or laptop.
Register for free before March 10 to receive a free Dash tee at www.playtri.com/all-races/denton-county-dash-5k. Let's get active for a good cause – we can't wait to Dash with you!
Did You Know? 
Denton County residents can now text 9-1-1 in an emergency. Denco Area 9-1-1 provides this service to all wireless customers who have texting set up on their phone.
Voice calls to 9-1-1 are always the best and fastest way get help, but in some instances, such as a home invasion, texting 9-1-1 in silence might be your only option. This feature also helps residents who are deaf, hard of hearing, or speech impaired.
Citizens who find themselves in an emergency situation and unable to make a voice call to 9-1-1 should remember these steps:
Don't text and drive.
When sending a text to 911, don't include dashes or any other characters.
In the first text message send the location and type of emergency.
Text in simple words. Send a short text message without abbreviations or slang.
Be prepared to answer questions and follow instructions from the 9-1-1 call taker.
Photos and videos cannot be sent to 911 at this time.
Text-to-911 cannot include more than one person.
Do not send the emergency text to anyone other than 9-1-1.
If you don't receive a response, call 9-1-1 or try to contact them another way.
For more information, visit denco.org/9-1-1-tips.
Connect With Us
We would love to have you connected to the county by subscribing to our newsletter. Just use this link and enter your email and you'll be up-to-date on everything going on in Precinct 4: http://bit.ly/Pct4newsletter
Moreover, be sure and find us on Facebook.
If you have any questions or comments, please let me hear from you. My email is [email protected], and my office number is 972-434-3960.