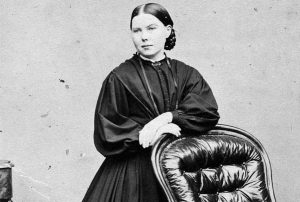 by Benjamin Lyda
A quick Ngram Viewer search shows that a relatively obscure nineteenth century English educator named Charlotte Mason is more than 25 percent popular now than she was at her peak in her own time.  What makes her even more relevant today than one hundred years ago?
Likely it is because her entire approach to education was centered in her idea about children.  To her, children are not cogs in the economy, not conditions to be labeled, not even angels to be revered, but rather persons, persons created in the image of God with an innate appetite for knowledge.  The job of the school is to provide a rich feast of ideas derived from the best of our Great Heritage.
A true education educates the heart, the entire person.  It nurtures a child's habits, teaching them the self-discipline that brings freedom.  It provides an atmosphere that is beautiful and respectful of a child's dignity as a person.  It nourishes a child's mind by offering relationships with a broad range of subjects, feeding the mind with choice ideas from the greatest living books, composers, and art our heritage has to offer.  Finally, it cultivates a love of God, for the goal of all education is knowledge of God.
In this 21st century education for technology and by technology has garnished much attention.  However, Charlotte Mason herself would be much encouraged by the words of Steve Jobs who reminds us that "technology alone is not enough—it's technology married with liberal arts, married with the humanities, that yields us the results that make our heart sing."
For my own children, I want an education that makes their hearts sing!
Benjamin Lyda is Headmaster of the new Saint George School in Denton.