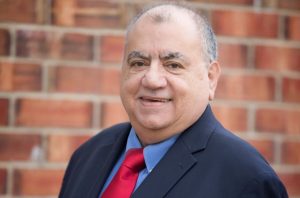 A candidate for mayor of Flower Mound is focusing on running a positive campaign.
Paul Stone, who has served two terms on Flower Mound Town Council, said in a news release Monday that he "wants to make it clear that he is NOT running against anyone, but that he IS running FOR the office of Mayor."
Stone is "adamant that he will not engage in negative campaigning and hopes that all other candidates will pledge the same."
The three pillars of Stone's campaign are process, ethics and accessible and transparent government, based on a foundation of leadership, service, experience and transparency, the news release said.
Stone has lived in Flower Mound for 27 years, and in addition to his time on Town Council, he has chaired the Town's Park Board, Charter Review Commission and Transportation Commission. He has served more than 25 straight years with the Summit Club, Flower Mound's oldest civic and service nonprofit organization.
Stone said residents can contact him on his Facebook page, "Paul Stone 4 Flower Mound Mayor," or by email at [email protected].
Stone is challenging three other candidates to replaces Mayor Tom Hayden, who is not eligible to run again: former three-term council member Steve Dixon; newcomer Bill Robinson; and a last-minute filing by Cathy A. Strathmann, who ran unsuccessfully for council last year.
Election Day is May 5 from 7 a.m. to 7 p.m.
Residents who are not yet registered to vote must register by Thursday, April 5; and, the last day to request an absentee ballot is Tuesday, April 24.
Early voting: Denton County— Monday, April 23 to Saturday, April 28, 8 a.m. to 5 p.m.; Monday, April 30 and Tuesday, May 1, 7 a.m. to 7 p.m.