The Lantana Community Association announced Tuesday a new amenity complex will be built that will serve as a gathering space for both indoor and outdoor community events.
The 4,800-square-foot center will be located in the Barrington subdivision at the north end of Lantana Trail.
"In addition to Lantana's numerous existing amenity centers that are centered on junior Olympic-size swimming pools, resort-style swimming pools and fitness centers, this new center will meet the need for a larger indoor community event space," stated a press release from the Association.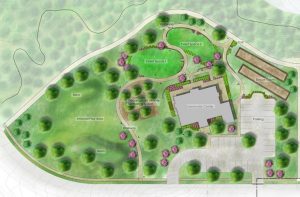 The new building will have enough space to hold meetings and events of various sizes through the use of removable walls.
It will feature three activity rooms that can be used simultaneously or combined into one large event space, a catering kitchen and a large wrap-around porch overlooking outdoor event lawns, play spaces and bocce ball courts.
"Lantana has always been at the forefront of master-planned community lifestyle programming, and a building of this size and with so many possible uses is needed to house the various community events held each week in Lantana. It also provides more flexibility for larger indoor community events that currently are not an option for the Lifestyle Program," the press release stated.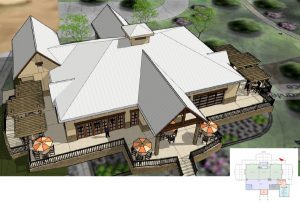 The new community center will be funded by a budget surplus, according to Lantana Community Association Manager, Mark Norton.
The Association has entered into a purchase agreement with developer D.R. Horton for 2.5-acres at a cost of $450,000. The final cost to construct the building and grounds will be determined after bids are accepted, but Norton estimated that the project will cost around $2 million.
"This amenity center will add value to the entire community. Residents will have the opportunity to reserve this space for personal use and will enjoy programming that the association previously could not host regularly due to a lack of facilities," the press release stated.
The Lantana Community Center is expected to be completed early next year.