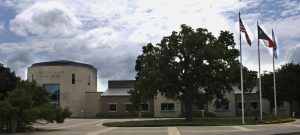 After a Facebook post about needing City Council candidates, Highland Village now has at least one candidate for each expiring seat.
Four seats are up for election this year: Places 1, 2, 4 and 6. The incumbents in Places 1 and 4, Mayor Charlotte Wilcox and Deputy Mayor Pro Tem Barbara Fleming, respectively, filed for re-election soon after the filing period began.
In Places 2 and 6, however, incumbents Michelle Schwolert and John McGee are not seeking re-election and early last week, no one else had filed to run for those seats.. The filing period began Jan. 17 and ends Feb. 16.
The city posted information about this on its Facebook page last week, and within days, three people filed to run for a seat.
According to the city's website on Monday, Jim L. Archibald is running for Place 2 and Edward Paul Balboni and Robert A. Fiester are running for Place 6.
Had one or both of those seats not received any applicants, the incumbent(s) would have had to remain on City Council until someone was appointed to the seat by Council.
If you are interested in running for City Council office, click here or call the City Secretary at 972-899-5132.