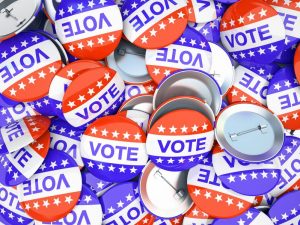 On March 6, voters will go to the polls to select their nominees for political office at the county, state and federal levels.
The winners of the Republican and Democratic primaries become their respective party's nominees for the Nov. 6, 2018 general election.
Early voting for the March 6 elections runs from Tuesday, Feb. 20 to Friday, March 2. Find more voter information on the Denton County Elections Administration website at www.votedenton.com.
The Cross Timbers Gazette emailed questionnaires to candidates in selected contested Primary Elections. Returned questionnaires are listed by office in alphabetical order, unless there's an incumbent (*) up for re-election.
Denton County Commissioner Precinct 4 (REPUBLICAN)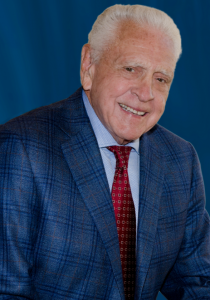 Jim Carter
Age: 86
City/Town of Residence: Bartonville
Current Occupation: Consultant
Education: BBA in Finance from University of Georgia
Graduate studies at Georgia Tech, University of Tennessee, University of Michigan, TWU and the American Management Association
Public service: County Commissioner 8 years, Mayor Trophy Club 14 years, Denton County Emergency Services District #1, Denco 911 Board, Baylor Healthcare Systems Board, District Chairman of he Longhorn Council of Boy Scouts, President's Council at UNT, President of Texas Student Housing, Northwest ISD Partnership, State Association of Fire and Emergency Districts, U.S. Navy Veteran, Sunday School teacher, various Chambers of Commerce
Why should you be elected? Precinct 4 is one of the fastest growing areas in the nation so this is no time for on-the-job training of a new commissioner that does not have the education, business background, experience or relationships with city and county elected officials, community leaders and staff that I have. Because of my background and prior service, the transition from Andy Eads to me would be seamless.
Top Priorities: Managing the growing transportation needs is one of our first challenges. I am the only candidate with experience working with county staff including managing the road and bridge crew and working with the state to get roads built and maintained. We need to continue attracting quality economic development to provide jobs for our citizens and keep our taxes low. Other challenges including keeping our public safe with adequate emergency response teams and equipment.
Endorsements: Commissioner Andy Eads, County Judge Mary Horn, Former State Rep. Jim Horn, Constable Tim Burch, Double Oak Mayor Mike Donnelly, Double Oak Mayor Emeritus Dick Cook, Copper Canyon Mayor Sue Tejml, LISD Board Member Tracy Scott Miller, Argyle Fire Chief Mac Hohenberger, Northlake Mayor Peter Dewing, Roanoke Mayor Scooter Gierisch, Justin Mayor David Wilson, Trophy Club Mayor Nick Sanders, Former County Commissioner Sandy Jacobs, and many other current and former community leaders
Website: www.votecarterpct4.com
Facebook Page: www.facebook.com/votecarterpct4
Dianne Edmondson
Age: 76
City/Town of Residence: Denton
Current Occupation: Retired, active civic volunteer
Education: Oklahoma State University; selected for several Leadership Training groups, both nationally and locally
Public service: Denton County Republican Chair, 14 years; Charter member/vice chair of Denton County Commissioner Citizen Advisory Cmmtte; North Central Texas Workforce Commission; North Central Texas College Foundation Board; Denton Chamber Founding Chair of Federal/State Relations Cmmtte; Republican National Committee for Life Director; Denton County All War Veterans Memorial Cmmttee; twice appointed to Commissioners' redistricting cmmtte; Interfaces well with local, county and state elected officials, etc.
Why should you be elected? My professional, civic and political leadership roles have prepared me well to step into this position. I have a good understanding of what a commissioner's job is, and while I still have much to learn, I have a vast pool of resources from which to draw advice and direction. I am committed to concensus problem solving and will have frequent communication with/from constituents. As CEO of my successful business, I dealt with top level executives in major companies (Visa, American Airlines, etc.)
Top Priorities: We must plan strategically for our continuing growth. I will work with the appropriate entities to efficiently build, maintain and improve county roads and bridges. Our low tax rate must be kept as low as possible; I will work to bring businesses here to shift some tax burden from homeowners. Public safety is critical; I will support our sheriff work with ICE in the 287(g) program to combat crime committed by illegal immigrants. I also am committed to the first responders in unincorporated areas.
Endorsements: Sheriff Tracy Murphree; Constable Johnny Hammons; Constable Doug Boydston; District Clerk Sherri Adelstein; former Denton County Chair Richard Hayes; many residents of this commissioner precinct.
Website: www.Dianne4Commissioner4.com
Facebook page: facebook.com/DianneForCommissioner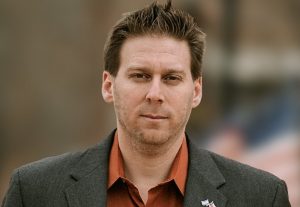 Itamar Gelbman
Age: 35
City/Town of Residence: Flower Mound
Current Occupation: Self-employed
Education: Bachelor's Degree: dual major in Computer Science and Business Management
Public service: Former Flower Mound Town Council member
Why should you be elected? I am the only candidate in this race whose actions reflect a conservative philosophy. I have a record of exposing corruption. I have a record of fighting for the taxpayer and my record also reflect my strong support for our first responders.
Top Priorities: A commissioner's duties begin with roads and bridges. Planning must ensure they are in line with the needs of growth, safety, and cost. This forms my foundational approach to fighting for the taxpayer to preserve our quality of life while managing growth.
Endorsements: Texas Right to Life
Texans for Fiscal Responsibility (Empower Texans)
Nick Adams, Founder, Flag Foundation
Website: www.VoteGelbman.com
Facebook page: www.facebook.com/GelbmanForTexas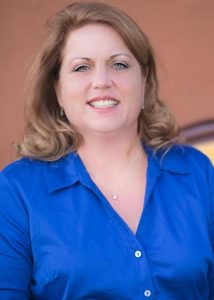 Brenda Latham
Age: 48
City/Town of Residence: Bartonville
Current Occupation: Project manager – site strategy
Education: 1987 graduate of Lewisville High School
Northlake and North Central Texas College – Business Communication Information Systems (BCIS)
Public service: 1998-2001 Board Member and Commissioner for Lewisville Baseball Association
2004-present CASA of Denton County Advisory Board and Volunteer
2009-2016 Lewisville Task Force as Founding Board Member
2010-2016 LISD Board of Trustees being Secretary in 2011
2011-2014 Denton Community Justice Council Member
2015-2016 Denton County Appraisal District Board Member
Why should you be elected? This position deserves a representative that is; honest and has integrity, capable and willing to hear the ideas and concerns of the constituents, has a proven track record of representing constituents and does not falter to special interests. I have a resume that can be validated, a proven track records of making solid fiscally responsible decisions and making myself available to those I represent. I am the person Precinct 4 deserves.
Top Priorities: The growth this area is already experiencing and will continue to experience the next 10-15 years. This position needs to work with the City/Town leadership to ensure appropriate infrastructure needs are met. This position also needs to be able to work with TXDOT to ensure the current residents and new comers are able to travel safely throughout the precinct, including the county maintained roads.
Endorsements: ​Denton County Conservative Coalition
State Representative Ron Simmons
State Representative Jodi Laubenburg
Julie McCarty – President, NE Tarrant Tea Party
Cathie Adams – Former Chairwoman Republican Party of Texas
And a long list of conservative grassroots individuals in Denton County listed on my website.
Website: www.BrendaLatham.com
Facebook page: www.facebook.com/BrendaLathamPct4/