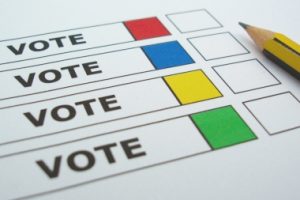 On March 6, voters will go to the polls to select their nominees for political office at the county, state and federal levels.
The winners of the Republican and Democratic primaries become their respective party's nominees for the Nov. 6, 2018 general election.
Early voting for the March 6 elections runs from Tuesday, Feb. 20 to Friday, March 2. Find more voter information on the Denton County Elections Administration website at www.votedenton.com.
The Cross Timbers Gazette emailed questionnaires to candidates in selected contested Primary Elections. Returned questionnaires are listed by office in alphabetical order, unless there's an incumbent (*) up for re-election.
Judge, Denton County Criminal Court No. 2 (REPUBLICAN)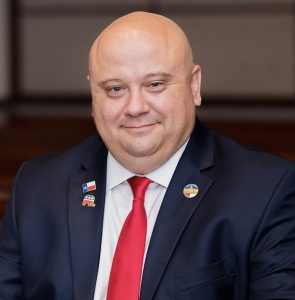 Sean Kilgore
Age: 40
City/Town of Residence: Denton
Current Occupation: Attorney at Kuzmich Law Firm in Lewisville
Education: Granted a B.A. from Hampden-Sydney College in 2000
Attended Master's Degree Program at University of London and London School of Economics 2001-2002
Graduated Texas Tech School of Law 2005
Public service: Participant and then Chairman of Leadership Denton Program (20011-2016)
Member of Denton Evening Rotary
Why should you be elected? I spent just under five years working for the Denton County District Attorney's Office, a year and nine months of which I was the chief prosecutor in the court that I am looking to take over. I have spent the last six years working as an attorney representing folks in the criminal justice system. Having worked on both sides, I feel like I can equally and fairly apply the Constitution of the United States to each case, ensuring unbiased and ethical decisions.
Top Priorities: The main challenges facing this misdemeanor court is docket control and respect for the court. In all misdemeanor courts, the Judge's biggest challenge is to ensure an efficient administration of justice, while at the same time respecting the rights of both sides in the courtroom. Respect for the court is also integral, as individuals need to feel that the Judge has no underlying prejudice or bias when making decisions.
Endorsements: John McGee, Highland Village City Council
Website: Seankilgoreforjudge.com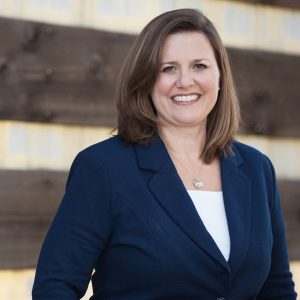 Susan Piel
Age: 47
City/Town of Residence: Argyle
Current Occupation: Attorney
Education: Baylor University, B.A.
Texas Tech University School of Law, J.D.
Admited to Texas State Bar, 1995
Public service: Denton County Criminal District Attorney's Office:
Felony Prosecutor
Chief of the Family Violence Unit
Chief of the Misdemeanor Division
Argyle Independent School District Education Foundation Board of Directors
Argyle Chapter Young Men's Service League Board of Directors
National Chairity League
Why should you be elected? My unique background as both a trial attorney and a leader uniquely qualifies me to be the next judge of County Criminal Court No. 2. Over twenty- two years of conducting jury trials on complex aggravated offenses, combined with experience overseeing large divisions of the District Attorney's Office have prepared me to act as the leader and legal authority in a criminal court. I have trained police and prosecutors across the state and been named a Rising Star by Texas Super Lawyers.
Top Priorities: Managing a high volume docket of over two thousand new cases a year, while ensuring due process for each individual case requires a judge with a vast knowledge of criminal law and soundness in decision making. As a division chief in the D. A.'s Office, I lead a staff of seventeen attorneys overseeing the prosecution of over 40,000 cases in 5 courts. My background has prepared me to make the decisions necessary to efficiently manage a docket and effectively rule from the bench.
Endorsements: Denton County Conservative Coalition
Denton County Law Enforcement Association
Denton Police Officers' Association
Denton Co. Sheriff Tracy Murphree
Denton Co. Constable Johnny Hammons
Denton Co. Constable Jerry Raburn
Denton Co. Constable Mike Truitt
Denton Co. Constable Tim Burch
Denton Co. Constable Doug Boydston
Denton Co. Constable Richard Bachus
Flower Mound Police Association
Carrollton Police Officers' Association
The Colony Police Association
Website: www.susanpiel.republican