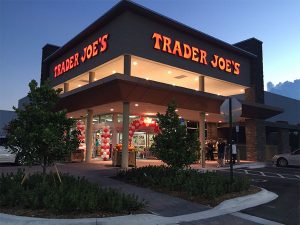 The town of Flower Mound released information Thursday about what stores and restaurants its residents requested in the 2017 retail and restaurant survey.
More than 1,450 residents took the survey late last year, answering questions about what restaurants and retail stores they would like to see come to Flower Mound. The town revealed the five most requested eateries and stores in a video posted on social media Thursday morning.
The most requested restaurant was In-N-Out Burger, followed by Panera Bread, The Cheesecake Factory, Olive Garden and Whataburger.
The most requested retail store was Trader Joe's, followed by Central Market, Nordstrom, the Apple Store and Costco.
The list is similar to the most requested restaurants and stores in the 2015 survey. The biggest change is that Whataburger jumped from No. 18 most requested in 2015 to No. 5 in 2017.
The town's restaurant and retail survey is conducted every two years and informs the town's economic development staff who work to attract new businesses to the town.