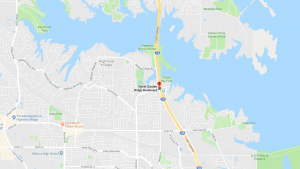 The Texas Department of Transportation has turned on flashing red lights at a Interstate 35E intersection in Highland Village to replace ineffective stop signs, according to the city manager.
The signal lights were installed at Garden Ridge Boulevard and the I-35E access roads, but TxDOT was not able to turn them on, so temporary stop signs were installed, according to Highland Village City Manager Michael Leavitt in his weekly city manager's report.
The stop signs were "difficult to see, so many travelers drove right through the intersection," Leavitt's report said. "We received many comments from residents who have seen accidents or been involved in near-misses at this intersection."
Mayor Charlotte Wilcox contacted Commissioner Bobbie Mitchell about the issue, and TxDOT approved the request to set the lights to flashing red.
The town also heard from TxDOT that the words "Highland Village Exit 454A" will be added to an existing sign on I-35E just north of Lewisville Lake to help visitors find the city.