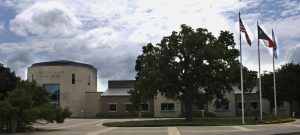 Standard & Poors Global Ratings raised the city of Highland Village's long-term rating from AA+ to AAA, the highest credit rating available, according to a city news release.
The upgrade is based on the city's strong economy highlighted by growing wealth and income figures, the very strong and stable reserve and liquidity position, and strong management profile supporting the financial operations, the news release said.
"This rating increase is good news for the City of Highland Village and our residents," said Mayor Charlotte Wilcox in a prepared statement. "The AAA rating is a reflection of the fiscally responsible and conservative financial policies and procedures put in place by Council and carried out by our assistant city manager Ken Heerman."
Standard & Poors credited the rating increase to the city's very strong economy supported by high wealth and income metrics in addition to the city's very strong and stable financial flexibility, the news release said. The city's financial position is further supported by its very strong financial management practices and policies.
A bond rating is a measure of an entity's perceived ability to repay its debt. In assigning a rating to the city of Highland Village's debt issues, Standard & Poors considers the performance of the local economy, the strength of the city's financial and administrative management, and various debt‐ ratio measurements such as General Obligation (GO) net debt per capita and GO net debt as a percent of total assessed valuation. The GO bonds will fund the street improvements and parks and recreation improvements approved by voters in.