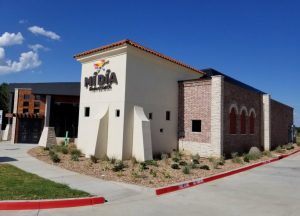 The town of Flower Mound's restaurant selection is growing faster than its residential development, but it is a sustainable, healthy growth because the new eateries are attracting non-residents to town, according to the town manager.
Residential growth in Flower Mound has been "very flat" in the last five years, according to Town Manager Jimmy Stathatos. It grew at a rate of 4 percent last year and 1 percent the four previous years.
But at the same time, sales tax growth has been around 8-10 percent each year.
"We're having a lot of new sales based on the new businesses and new restaurants," Stathatos said. "If we didn't have the ability to absorb new restaurants, then I think our sales tax growth would be flat."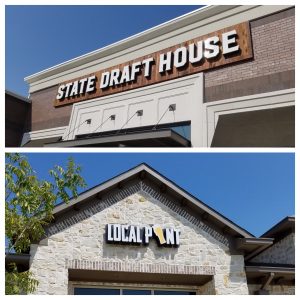 Stathatos said the sales tax information shows that lots of new patrons who live in the area are coming in to Flower Mound to dine and shop, "because we don't have enough new residents to explain the major increase in sales tax."
The town doesn't want to do anything to hurt any existing restaurants, Stathatos said, but residents are always interested in bringing in new ones, and because of the sales tax growth, he is "confident that there is room for new restaurants."
Flower Mound welcomed 20 new restaurants to town in 2017, and nine closed down.  Here is a list of all the restaurants — including coffee shops, donut shops and dessert shops — that opened in the town in 2017, according to the town:
Mio Nonno Trattoria, 2450 Lakeside Parkway, #100
Mena's Tex-Mex – Grill & Cantina, 2500 LakesideParkway, #110
Taco Bueno, 4500 Long Prairie Road
Sonora Factory Grill, 1050 Flower Mound Road #310
State Draft House, 1050 Flower Mound Road, #280
HERE Sushi & Bar, 1050 Flower Mound Road, #110
Yummy Thai, 1901 Long Prairie Road, #260
Hanaya Hibachi Sushi and Asian Fusion, 901 Long Prairie Road, #108
Tsunami Sushi and Grill, 3851 Long Prairie Road,#190
Urban Tadka, 1900 Long Prairie Road, #146
Home Taste Asian Restaurant, 2628 Long Prairie Road
Mi Dia from Scratch, 2601 West Windsor Drive
Local Pint, 2750 Churchill Drive, #170
Rice Pot, 2911 Cross Timbers Road, #101
Pokey O's Cookies & Ice Cream, 330 Parker Square
Milwaukee Joe's, 901 Long Prairie Road, Suite 160
Snow Village Café, 2601 Flower Mound Road, #111
Sub Zero Nitrogen Ice Cream, 3721 Justin Road
Lakeside Donuts, 701-769 Long  Prairie Road
Edison Coffee Co.,310 Parker Square Road
Trio Craft Coffee, (Relocated within Flower Mound) 2650 Flower Mound Road, #116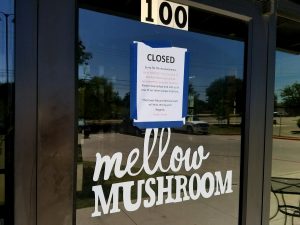 The following are the Flower Mound restaurants that closed in 2017 about which the town is aware:
Mellow Mushroom, 2450 Cross Timbers Road, #100
Mod Market, 3651 Justin Road, #100
Snap Kitchen, 3701 Justin Road
Café Yogopang, 3851 Long Prairie Road, #190
BoXo, 1901 Long Prairie Road
Square One Sidewalk Café, 330 Parker Square Road
Manchale Indian Restaurant & Bar, 420 Parker Square Road
MMM Donuts (Parker Square Donuts), 330 Parker Square
Village Donuts, 2021 Justin Road, #236