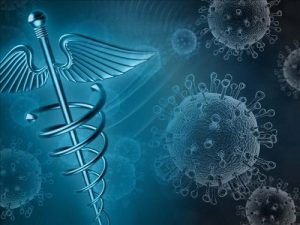 There have been at least 14 flu-related deaths in North Texas this flu season.
Tarrant County Public Health was informed Tuesday night of three flu-related deaths in the county, and Monday, Dallas County Health and Human Services said 11 deaths so far this flu season have been associated with the flu.
As of Wednesday, Denton County hasn't had any flu-related deaths this season, according to Alexandra Reed, spokeswoman at the Denton County Public Health. A spokesperson for Collin County Health Care Services could not be reached for comment Wednesday.
Reed provided the following recommended precautions for residents to take to avoid catching the flu, even if they've gotten a flu shot:
Hand washing with soap and water
Cover your cough or sneeze with your arm or a tissue, rather than your hand, to help prevent the spread of germs
Try to avoid close contact with people who are sick
If you are sick, limit contact with others
Could it be the cold or #flu? In general, flu is worse than the common cold, and flu symptoms are more common and intense. Learn more: https://t.co/GX6XcdEVqS pic.twitter.com/rvpx6quUwV

— CDC Flu (@CDCFlu) January 10, 2018