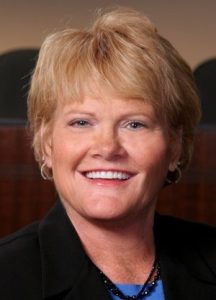 As we kick off 2018, I would like to provide some highlights of 2017 and a look at the initiatives for the New Year. This year as I've spoken with City staff, I've seen first-hand how they as city employees can make a positive difference in our lives. And this is truly why these people have chosen to work for the City of Highland Village. We do have a wonderful City and many dedicated employees.
Last spring a couple major hail storms rolled through Highland Village and those short events have impacted the City all year long. Nearly every roof in the City was damaged and in need of replacement. City staff has issued nearly 5,000 roof replacement permits. Every permit then requires an inspection. To date, inspectors have conducted about 2500 inspections. We learned that many flue pipes were jostled loose not properly connected which causes carbon monoxide build up inside a home. City inspectors have checked the flue pipe connections and unfortunately an average of 15% of the inspections failed for this issue. If you have not replaced your roof yet, or even if you have, checking flue pipe connections should be part of your normal maintenance routine and installing a carbon monoxide detector is highly recommended.
We had a major focus on public safety to increase protection and service to public safety staff and our residents. The improvements include upgraded dispatch technology, a digital radio system that integrates with Denton County's system and the implementation of the emergency care attendant program. All these upgrades and improvements ultimately improve communication and public safety response time.
In development news, we recently announced a tenant for the space vacated by Kroger. Painted Tree Marketplace is going to take a portion of the building and while many of us were hoping for a grocery store, there is quite a bit of excitement over Painted Tree. Since the announcement, I visited a Painted Tree Marketplace and I believe this to be a good fit for our residents and the center. We now expect more businesses to come to the center as well. We've also learned the Highland Village Farmers Market will continue to operate in the Town Center parking lot. Many of our residents shop at the Farmers Market every week for locally grown produce and unique specialty items. We also have a new restaurant, Hillside Grill, coming to the old Applebee's location. This restaurant is a unique eatery featuring steak and seafood. They expect to open in early spring 2018.
Ladera Highland Village is currently under construction off of Chinn Chapel Road and will be complete sometime in 2018. Ladera is the City's first 55+ active community and is an age-restricted, maintenance free, gated residential community integrated with walking trails, parks and open space. The community will consist of approximately 100 homes.
We took two propositions to the voters in November and our residents approved both. The first is for street improvements. We have 23 streets in Highland Village that will be reconstructed over the next four years. There will also be some needed utility line and drainage work done in conjunction with the street improvements. And there were several park items included in the second proposition including extension of Brazos Park parking lot, development of Sunset Point Park, resurfacing the walking track at Victoria Park and building the trail segment along Highland Village Road from the Municipal Complex to Sellmeyer Lane. Improvements at Unity Park were also included in the proposition. These include dredging the ponds and drainage improvements that will benefit the park and the residents downstream from the park. A softball field will also be added to the park. The most exciting part is the replacement of Kids Kastle play area. The Kids Kastle project will involve the community just as it did when it was first built in the early 90's. We plan to contract with the same company that designed the original play structure and once again use a community-driven approach for building the new structure.
A hard decision was put before us last year. After several years of wet summers, citizen conservation efforts and a significant increase in maintenance costs we established a new utility rate structure and a rate increase. This was a difficult decision for all of Council and we looked at many options. In the end, an increase to the rate and a new rate structure was needed to ensure we could fund this most essential city service. In June we passed the ordinance approving the new rate. Instead of applying the new rate immediately and during the summer when water usage increases for landscape irrigation, we chose to wait until the beginning of October which also allowed us time to inform our residents of the need for the new rate. We held a town hall meeting, created an educational video series and included information in all our publications throughout the summer. We understand no one wants to pay more for a service, however our rate structure has remained the same for the last ten years and an adjustment was needed. The new rate structure will provide enough revenue for the City to continue this essential service for the future.
We were able to provide some of our residents a savings. We approved an increase to the homestead exemption from $50,000 to $75,000 for homeowners age 65 and over and those with a disability. This translates to a savings for approximately 22% of our homeowners. This same age group can also receive a $5 discount every month on their utility rates. Additionally a $5 discount is given for any resident who signs up for automatic drafting of the monthly utility bill.
In parks we opened the beautiful Doubletree Ranch Park. The property has so much history in our city as it was owned by our first mayor and was a community gathering spot for meetings, dances and special events. Our residents have loved using the new park with its soccer fields, splash pad, pavilion, great lawn, walking trails and fishing pond. If you haven't visited yet, you'll definitely want to check it out in 2018!
We had some staff changes this year. In human resources, assistant director Jana Onstead was promoted to director when Martha Butz, our long-time human resources director, retired. We welcomed a new parks director this year as well. Phil Lozano was hired in October to replace Linda Cornelius who took a director position in Bryan, Texas.
This year in Highland Village we are committed to continuing the level of service our residents expect and maintaining a fiscally responsible approach. Council, boards and commission members and staff are here to serve and make an impact in the lives of our residents. We had the opportunity to learn about that individual impact recently when a long-time resident stopped by to thank us for saving his life. Unfortunately he had suffered a heart attack and he explained if it wasn't for the quick work of our dispatch, police and fire he would not be alive today. This type of story happens all over, but when a resident takes the time to come in and express his appreciation that is when we all realize the service we provide can and does impact the lives of our residents. It is our goal to instill this sense of service in all we do every day.
Here's to a successful and happy 2018 for all.