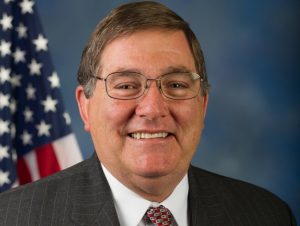 Congressman Michael C. Burgess, who represents most of Denton County and some of north Tarrant County, issued a statement Wednesday after the House of Representatives passed H.R. 1, the Tax Cuts and Jobs Act.
"Today the United States House of Representatives delivered on its promise to the American people by passing comprehensive tax reform for the first time since 1986," Burgess said in the statement. "These sweeping improvements will simplify the tax code and empower taxpayers to keep more of their hard-earned money. The Tax Cuts and Jobs Act will deliver for American families by reducing the rates of the individual tax brackets and nearly doubling the standard deduction while keeping in place the most important deductions; for example, education tuition waivers will remain tax-exempt.
"The Tax Cuts and Jobs Act also eliminates Obamacare's individual mandate penalty," Burgess continued in his statement. "Since its inception, I have been a fervent opponent of this egregious overreach that fundamentally alters the relationship between the government and the governed. With our vote today, Congress has begun to restore liberty to the American people.
"While this tax reform package is not perfect, it is a positive step in the right direction. I commend my fellow Members for their hard work to achieve long-overdue results for North Texans and the American people."