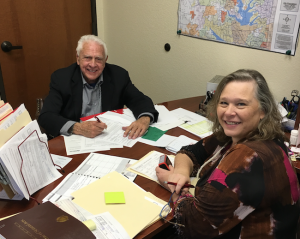 Denton County's Precinct 4 will have a familiar face in the upcoming March primary elections.
Jim Carter filed Monday in the race for Denton County Commissioner for Precinct 4, the position he held from 1999-2006. He lost his re-election bid in 2006 to Andy Eads, who has served as commissioner since; but he's now running for County Judge.
Carter, a Republican, said Monday he was contacted by several residents who encouraged him to run for his former post while he was, "waiting to see if any qualified candidates were running."
"This precinct was unproductive until I was elected," Carter said. "Andy Eads and I, for 20 years almost, worked too hard to let it go back."
Prior to serving as Precinct 4 Commissioner, Carter helped incorporate the town of Trophy Club and served as its first mayor from 1985-99.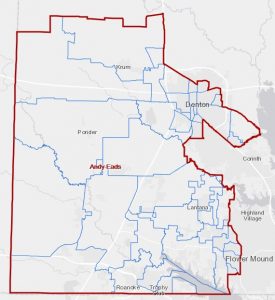 Carter said he has a background in development and construction, and his experience is needed in the growing Precinct 4. He has worked as a consultant since leaving office in 2007.
"I see a tremendous amount of development in the western side of the county, which is our future," he said. "This is one of the fastest growing counties in the United States, and we need experience to manage that. This is not a learning experience."
Precinct 4 encompasses Flower Mound west of FM 2499, Argyle, Lantana, Justin and the southwest quadrant of Denton County. Republicans Dianne Edmondson, Brenda Latham and Itamar Gelbman, plus Democrat Bryan Webb have also filed to run for the position, according to the Texas Secretary of State office's website.