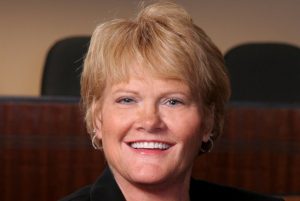 First I want to thank all our Highland Village residents who voted in the November election. We had two bond propositions on the ballot- one for street improvements and the other for parks and recreation projects – and both were approved. We expect to receive the funds for these projects in January and then begin the engineering and design work soon thereafter. The City will keep everyone updated on the status of each project through the website and the City Manager's Report.
Since the hail storms of this spring, nearly every roof in Highland Village has been or will be replaced. In fact, City staff has issued nearly 5,000 roof replacement permits. Every permit then requires an inspection upon completion of the roofing job. Inspectors are specifically checking to ensure all flue pipes are properly connected. Inspectors have conducted nearly 2,500 inspections and about 15% have failed due to this issue. City inspectors suggest homeowners check flue pipe connections every time an air conditioning filter is changed or at least make it part of the regular A/C maintenance schedule. Installing a carbon monoxide detector is also highly recommended. Currently the City has 1,660 outstanding permits so homeowners who have not yet replaced their roof are urged to talk to their roofing contractor about properly re-installing and connecting ventilation flue pipes. If the roofing contractor does not do this, the homeowner will have to contract with a plumber or HVAC technician to provide the service in order for the project to pass City inspection and ensure the safety of the occupants of the home.
We just celebrated the beginning of the Christmas season at The Shops at Highland Village with the annual Our Village Glows. This event is a Highland Village tradition and we are grateful to the Highland Village Women's Club, The Shops at Highland Village and our city staff for organizing this family event. Listening to the Christmas carols, watching the lighting of the beautiful tree and seeing the excitement of the kids as Santa arrives always puts me in the Christmas spirit.
I hope you will make a point to shop local this holiday season. I know it is often more convenient to shop online, however when we do we short-change (pun intended) our local businesses. You can check the Highland Village Business Association website and online directory for all our local retailers and restaurants. You can easily access the site on your phone or tablet making it easy to find the local business for your holiday gift buying. The directory is separated into categories that include Shop, Taste, Go, Play and Do or you can use the search bar to find a specific business. Check it out at www.TheHVBA.com and support local businesses this holiday season.
We do have a lot of fun going on this month. Santa will be making his appearance in Highland Village again this year. He will be at the Highland Village Fire Department for Santa Day at the Fire Station on Saturday, December 2 from 1– 4 p.m. Come by for a photo with Santa and enjoy a bounce house, cookies, hot chocolate, coloring and much more. Then Santa will drive through our neighborhoods the week of December 17–22. The map showing his route is on the city website, just search Santa. The Highland Village Parks and Recreation department has a fun contest underway – the Parade of Lights Holiday Lighting Contest. This is for Highland Village residents and awards the home with the best exterior holiday lights based on five different categories. Get together with your neighbors and have a friendly contest! We also have a photo contest underway. You can submit the photos you've taken in Highland Village for an opportunity to win cash prizes and have your photo used in city publications or on the website. Check out hvparks.com for all the details.
Most of us here are blessed with jobs, good health, family and friends. However, there are those who are not as fortunate. We have many great non-profit organizations that help those in need. This season I hope you'll help where your heart leads. This time of year is the busiest and most draining for our non-profit organizations. They are working hard to make sure everyone, young and old, has a special holiday. Help them spread some holiday cheer this year.
Our police chief, Doug Reim, and our fire chief, Brad Goudie asked me to remind to you consider the safety of you and your family this season. Remember to be aware of your surroundings when you are shopping. Never leave valuables or your gifts in plain sight in your car. Always lock your car and remember to take your keys with you. I am surprised every year to learn how many of us take the safety of our city for granted and leave valuables and even our keys in an unlocked car. When we do this we become easy targets for theft. Also remember to be responsible when you attend holiday parties. If you plan to drink, designate a driver, call a taxi or use the DCTA discounted Uber service.
I'm looking forward to celebrating the Christmas holiday and spending time with family and friends. I wish all of you a wonderful Christmas and a very happy new year! See you around town!