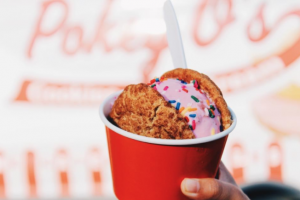 The town of Flower Mound welcomed six new businesses in November.
The town updates a list of its newest businesses every month on its website. The following businesses were issued a Certificate of Occupancy by the Town of Flower Mound within the last month:
Crossfire Defense Academy, a self-defense academy and gun range, 801 Patriot Way
Pokey O'S Cookies & Ice Cream, 330 Parker Square Road
Solis Mammography, a women's health medical office, 4001 Long Prairie Road, Suite 115
SPBS Clinical Equipment Services, 4431 Long Prairie Road, Suite 100
SQV Construction Services, 6422 Cross Timbers Road
Texas Guitarville, a music school, 6454 Cross Timbers Road
For more information about these businesses, including their phone numbers and websites, click here.