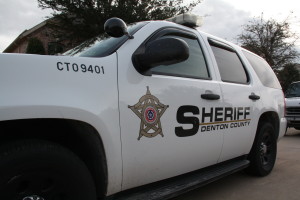 The Denton County Sheriff's Office announced Monday that it has created a new deputy position that will be focused on registering and tracking sex offenders.
The Sex Offender Registration Deputy will act as a liaison between the sheriff's office and the Sex Offender Registration Program, which is run by the Texas Department of Public Safety, according to a sheriff's office news release.
The deputy will work with the other law enforcement agencies within the county to make sure that sex offenders are in full compliance with the law, the release said, and the deputy will file charges against offenders who are found to not be in compliance.
Previously, sex offender registration was handled by the sheriff's office Criminal Investigation Division, and "the majority of the duties" fell on administrative assistants, the news release said. The sheriff's office "believes sex offender registration is too important not to have a full time deputy responsible for these duties."
In a prepared statement, Sheriff Tracy Murphree said he is "very pleased" that Denton County is adding the position, which will "enhance our ability to protect our most vulnerable citizens, our kids."