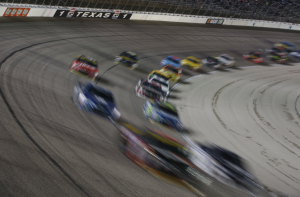 NASCAR is coming to North Texas this weekend, which can make for some heavy traffic congestion around Roanoke and Northlake.
The Roanoke Police Department posted on Facebook this week a reminder that Interstate 35W and Hwy 114 "will be severely congested" at times this week. NASCAR will have races and qualifiers from Thursday through Sunday at Texas Motor Speedway, including:
Thursday: race car qualifications, but no actual race
Friday: Truck Race at 7 p.m.
Saturday: XFinity Race at 7:30 p.m.
Sunday: NASCAR AAA Texas 500 Race at 1 p.m.
These events will cause serious congestion on the roads surrounding each of the venues, specifically I-35W at Eagle Parkway and I-35W at Hwy 114, the department said on Facebook. Traffic may also be worse than usual because of the newly opened Tanger Outlets mall directly across Hwy 114 from the speedway.