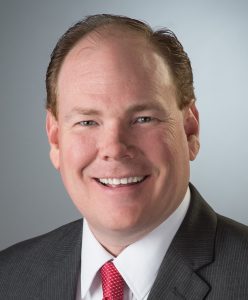 Hundreds of local leaders and residents turned out Tuesday night to support a potential campaign for Denton County Judge by current Denton County Precinct 4 Commissioner Andy Eads.
The Andy Eads for Denton County Judge Exploratory Committee hosted a reception to honor Eads at the Denton Country Club on Tuesday night.
Eads, who has been the commissioner for much of southern Denton County for about 11 years, spoke to the crowd but did not officially announce his candidacy for the county's top seat. He said that that is because the current County Judge, Mary Horn, has not officially announced that she will not seek re-election, and there are legal time parameters that prohibit current officeholders from announcing their candidacy for other positions.
Horn was in attendance at the event in support of Eads, as were many local mayors, county commissioners and Tan Parker and Lynn Stucky, Texas House members who represent parts of Denton County.
Eads said the committee was established to see "if there's broad support for this campaign." He said it is "humbling" that most of the mayors in the area and all the county officials that can endorse a candidate supported him at the event.
"It validates the good work we've done and shows a real track record," Eads said.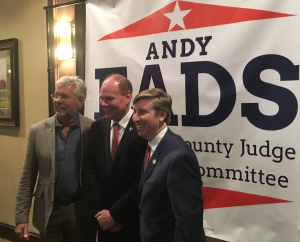 Eads said he is interested in the county judge seat because he has a "clear vision to continue the progress we've made." Some of that progress includes transportation improvements, keeping a low tax rate and working to attract jobs to the county.
"If there's a vacancy, I would like to consider doing those things on a county-wide level," he said.
Eads said he has learned some important lessons while serving as commissioner of Precinct 4.
"I've learned not to take no for an answer, whether that's trying to advance a highway project or raising money for a nonprofit partner or a regulatory hurdle," he said. "And I want to educate people the role county government plays in their lives. Many people don't understand what we do."
Willie Hudspeth, president of the Denton NAACP chapter, announced in a commissioners court meeting earlier this year that he intends to run for county judge.