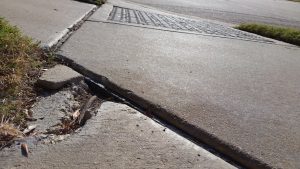 After a false start, it's finally time for Lantana's annual street and sidewalk repair project.
The fresh water supply districts sent out a request for bids to potential vendors this summer and received nothing back.
The second try last month produced one bidder.
"They'd rather pour brand new streets somewhere where they can really make a lot of money," said Lantana General Manager, Kevin Mercer.
FWSD board members approved a contract with Grand Prairie-based Property Paving for $85,525 to replace 8,426 square-feet of roads and 73 square-feet of sidewalks.
The districts budgeted $150,000 for concrete replacement this year.
Motorists are urged to use caution on Lantana Trail and other streets as there will be various lane closures while repairs are being made.
Residents can contact the district to report sidewalk tripping hazards at 940-728-5050 or email [email protected].