A new annual campaign to benefit the Flower Mound Animal Services will begin Sunday.
The second annual Hand to Paw Month will begin Sunday and run through Nov. 15. It intends to raise awareness about the services provided by Flower Mound Animal Services and its benefits to the community. It also encourages residents to help restock the Adoption Center with supplies, such as litter, dog and cat food, blankets, beds and more. Click here to see what specific items are needed.
Donation drop boxes will be set up at Old Settlers Elementary School, 2525 Old Settlers Road, the Flower Mound Senior Center, 2704 West Windsor Drive, and Flower Mound Town Hall, 2121 Cross Timbers Road.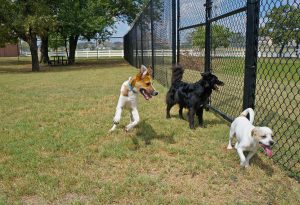 You can also bring donations directly to Flower Mound Animal Services, 3950 Justin Road, check out the adoptable pets and receive a free bumper sticker for your donation.
Hand to Paw Month was created last year by local Girl Scout Cadette Troop 4778 in an effort to earn the prestigious Silver Award. After earning the award, the troop has handed the campaign over to the Old Settlers Elementary Giving Tree Club as part of its fall community outreach project.