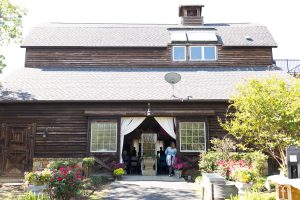 Several farmer's markets can be found each weekend around southern Denton County, but this weekend, there will be an annual outdoor market with much different vendors.
The Autumn Road market, named to encompass the changing of the season, will have eclectic goods from more than 30 vendors, most of which are local, said Allyson Needham, the event coordinator. Items for sale will include unique jewelry, soaps, clothing, vintage merchandise, ceramics, purses, leather goods and more. Artists, food trucks and Kimzey's Coffee will also be there.
The event on Saturday, Sept. 30, is sponsored by The W Conference, an annual spring two-day conference for working women. It serves as both a restful weekend and an opportunity to hear from industry leaders on how live impactful lives at work and at home.

The Autumn Road market first took place last year, and this year's event will be significantly bigger. Ten percent of proceeds go to benefit The W Conference.
Entrance to the event, located at The W Conference's venue at 3 Bains Court in Argyle, is free from 9 a.m. to 2 p.m. There is an early bird hour at 8 a.m., letting folks get a head start for a $5 fee.
For more information about the event and a list of most of the vendors, click here.