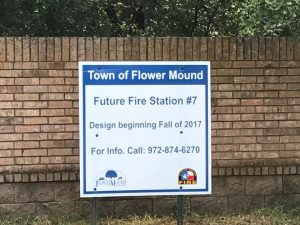 The Flower Mound Fire Department is preparing to begin working on its future Fire Station 7.
With the recent approval of the town's Fiscal Year 2017-2018 budget, which includes funding for Fire Station 7, the department will soon begin the design phase of construction, according to a department Facebook post.
The station will be located near the intersection of Wichita Trail and Skillern Boulevard, south of Flower Mound Road.
"This fire station will greatly improve Fire & EMS response times in south central Flower Mound when it opens," the Facebook post said.
Construction of the building is expected to begin in late 2018 or 2019.