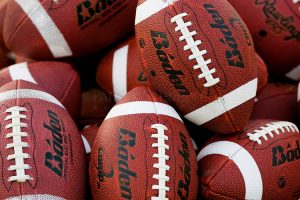 Argyle 49, Celina 34
Jon Copeland passed for 331 yards and three touchdowns on Friday night, as Argyle defeated Celina by a score of 49-34. Copeland also scored on two touchdown runs for Argyle.
Wes McCollum finished the game with 138 yards receiving and two touchdowns, and Don Williams rushed for 105 yards and a touchdown.
Defensively, Gage Campbell scored on a 43-yard blocked punt return.
Argyle will host Abilene Wyle at 7:30 p.m. on Friday, Sept. 22.
Marcus 31, Mansfield 14
Marcus got back in the win column on Friday night, with a 17-point victory over Mansfield High School.
Justin Dinka led the way for the Marauders, scoring on touchdown runs of 61, 31 and 63 yards.
John Mayer also kicked a 35-yard field goal for Marcus, and Rasheed Noel connected with Blake Covin on a 22-yard touchdown pass.
Marcus will be in their bye week next Friday, and will next play on Friday, Sept. 29, at 7:30 p.m. against L.D. Bell at Pennington Field in Bedford.
Guyer 66, Dallas Kimball 12
Guyer jumped out to a 45-12 halftime lead on Friday and never looked back, defeating Kimball by a score of 66-12.
Donovan Greenhoward got things started for Guyer in the game, returning the opening kickoff 95 yards for a touchdown.
Kaedric Cobbs led the way offensively for the Wildcats, rushing for 158 yards and four touchdowns.
Cole Schroeder kicked a 33-yard field goal and caught a touchdown pass.
Harrison Bohannon, Chris Northcutt and Tyrone Levingston all scored for the Wildcats as well.
Guyer is in its' bye week next week and will next play at Thomas Jefferson at 7 p.m. on Thursday, Sept. 28.
Keller Timber Creek 22, Flower Mound 7
The Jags dropped their second straight game on Friday night, this time to undefeated Timber Creek.
The Falcons took a 22-0 lead into the fourth quarter, before Alec Brooks scored on a 5-yard run to avoid a shutout. Brooks finished the game with 100 yards rushing.
After a week off, Flower Mound will visit Southlake Carroll at 7:30 p.m. on Friday Sept. 29.
Coram Deo Academy 69, Covenant 20
Coram Deo made it two straight wins on Friday night by defeating Covenant School by seven touchdowns.
Jackson Jarvis scored on runs of 55, 25 and 35 yards for the Lions, while Hunter Longcrier scored two rushing touchdowns of his own.
Ryan Rodgers completed two touchdown passes to Jarren Heitschmidt as well.
The Lions will play at 7:30 p.m. on Friday, Sept. 22, at Lake Country Christian School.
Gilmer 60, Liberty Christian 7
Liberty struggled to stop big plays on Friday night, as they succumbed to 4A powerhouse Gilmer.
Things did not look bad for the Warriors early on, as Liberty trailed 14-7 after the first quarter when Tye Strickland scored on a 3-yard run.
But five touchdowns of 40 yards or more, including a 67 and 70-yard score were too much for the Warriors to overcome.
Liberty Christian is in its bye week next week, and will host Prestonwood Christian at 7:30 p.m. on Sept. 29.