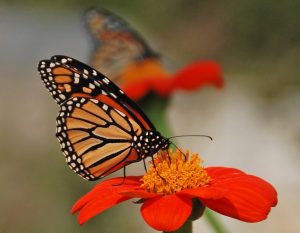 Flower Mound residents are invited to learn how to make their gardens a Monarch butterfly hangout at a library workshop later this month.
The Flower Mound Public Library's "Create a Fall Monarch Butterfly Garden" workshop will promote Monarch conservation and will teach how to create a Monarch Waystation for your landscape.
Monarch Watch Conservation Specialist, Carol Clark will discuss plant options, design considerations, and installation, according to a town news release. Attendees will also see sample plans for Monarch Waystations, in addition to learning about Waystations already established in the surrounding areas.
The workshop is scheduled for Sept. 27 at 7 p.m.  To register, email [email protected] or call 972-874-6165.