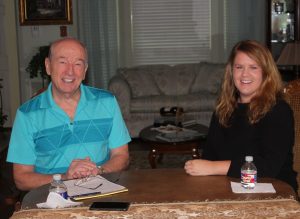 A few years ago if someone had told me there are homeless teenagers walking the streets with no place to sleep I'd have been shocked! Not anymore!
According to the McKinney-Vento Homeless Assistance Act (Title X, Part C of No Child Left Behind) homeless youth is defined as those not in the custody of a parent or guardian, who lack a fixed, regular, and adequate nighttime residence. This includes sharing housing or "sofa surfing," living in motels, hotels, trailer parks, campgrounds, shelters, cars, parks, public spaces, abandoned buildings, bus/train stations, or similar settings. Homeless youth can include those awaiting foster care placement and migratory youth. Some studies estimate that there are more than 5,000 homeless children in North Texas. Since most of us have been unaware of this sad situation, these youngsters have become part of an invisible human landscape.
The reason for their seemingly hopeless situation varies. It might be that a single mom has taken a boyfriend into the home and complications ensue. There may be physical or sexual abuse that drives the teenager out of his/her otherwise comfortable surroundings. We can all remember our teenage years as a time when we were often stressed about school grades, social conformity, dating and other juvenile challenges. But, in my wildest imagination I could never envision being without a place to have a hot meal, a warm bed and loving parents. Most of us can't even imagine a parent abandoning a child to the cold dark streets where they will be preyed upon by drug pushers and human traffickers. On the contrary, if we weren't home before dark there'd be a posse out looking for us.
Jessica Pool is the Program Director and Community Relations Director for Journey to Dream (JTD), a North Texas based non-profit that has been dedicated to transforming young lives since 2004, when Kim Hinkle, co-founder and Executive Director of JTD started the organization. At a particularly stress‐filled, tumultuous time, Journey to Dream equips and empowers young people to overcome adversity and live purposeful lives. Through curriculum‐guided, peer support groups, school prevention assemblies and homeless services Journey to Dream is able to impact over 10,000 students every school year.
Homeless youth have a propensity for engaging in high-risk behavior to survive or cope. One way is selling drugs or exchanging sex ("survival sex") for food, clothing, shelter or money. Studies indicate that 1 in 4 homeless youth are approached by a human trafficker within 48 hours of hitting the streets. Nationally, over 5,000 homeless youth die annually from illness, injury or suicide. (More than two of our local high schools combined.)
In the video interview, Jessica, who resides in The Colony, talks about her efforts to end teen homelessness and what people in the area can do to help. For more info, please check out: www.journeytodream.com.
Bob Weir is a former NYPD officer, long-time Flower Mound resident and former local newspaper editor.