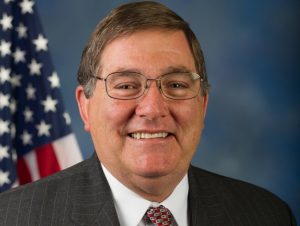 Denton County's representative in the United States House is back from Washington D.C., and he is hosting some town halls to speak to, and hear from, local residents.
U.S. Rep. Michael Burgess, who serves Texas' 26th district, is hosting at least two town hall meetings over the next several days, according to news releases from his office.
The first meeting will be held from 7-8:30 p.m. Thursday at Braswell High School gymnasium in Aubrey. The second meeting will be from 9-10:30 a.m. Saturday at The Colony High School auditorium.
During the town hall meetings, "Burgess will discuss the important issues facing Americans and the work he is doing in Congress to strengthen our national security, stabilize our economy and make health care affordable for all Americans," the news releases said. Residents of the 26th district of Texas — nearly all of Denton County, and a portion of northern Tarrant County — will also be able to ask Burgess questions.
The events are free and open to residents of the district. As of Wednesday afternoon, the two meetings were the only ones that had been announced.