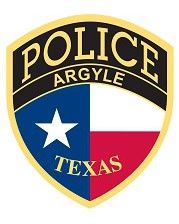 Argyle police warned residents on social media on Tuesday about a new scam that is targeting residents, trying to collect fines for false speeding tickets.
The police department said the scammers send residents a text or email, claiming the residents were caught on camera speeding in Argyle and they owe a fine. The post included a screenshot of one of the scam emails, which provided a fake case number and said the fine amount was $535.
Don't fall for it, Argyle police said.
"Argyle citations are issued in person or, in rare cases, through certified US Mail," the department's Facebook post said.