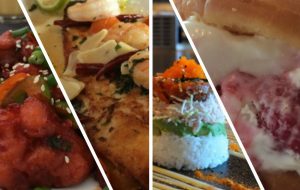 The town of Flower Mound updated its food inspection score report Tuesday, and you can see how your favorite neighborhood eatery scored.
Click here to see the town's new food establishment inspection report, which gives scores to 325 eateries and other businesses selling food in the town.
Scores are on a 0-100 point scale; 100-90 is an excellent score, 89-80 is good, 79-70 is satisfactory and below 70 is failing, according to the town. None of the establishments listed in the report received a failing score.
Historically, a food score of "0" was considered a perfect score, according to the town, but that's understandably confusing, so the food inspection scores were translated into a raw score 100 point system. The fewer the violations, the higher the score will be, with 100 being a perfect score.
If you have a question or concern about a food service establishment in Flower Mound, contact Environmental Health Services at 972-874-6340.