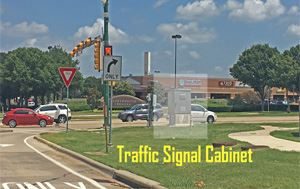 Drivers in Flower Mound on Sunday may be affected by disabled traffic signals at a major intersection, according to the town.
The signals at Flower Mound Road and Long Prairie Road (FM 2499 and FM 3040) will be disabled Sunday morning for Public Works employees to replace the traffic signal cabinet.
There will be stop signs at the intersection and police to help direct traffic.
The traffic signals are expected to become functional around 10 a.m. The town has identified this time of the week as having the lightest traffic at that intersection, according to a town news release.
The new traffic cabinet, which controls the signal as well as all of its attachments, will have updated technology and will replace the 15-year-old existing equipment.