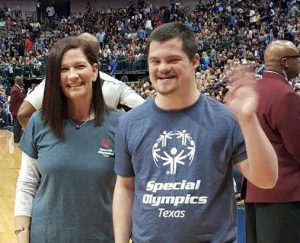 All the Luna Grill locations in the Dallas-Fort Worth area, including its Flower Mound location, will be supporting Special Olympics Texas for the month of August.
Throughout August, diners can contribute to Special Olympics Texas, and all in-restaurant signage and photos will feature DFW-area Special Olympics athletes, including one from Flower Mound, according to a news release.
Joey Cummings, of Flower Mound, participates in aquatics, basketball, bowling and soccer, and he also plays on the FC Dallas/Special Olympics Texas unified soccer team. He's a member of the Area 10 Athlete Input Council, and was named 2015 Employee of the Year at the Sonic Drive-In, where he currently works, the news release said.
The fundraiser will help support athlete programs, training, events and outreach.
"Special Olympics is truly an amazing organization, breaking down barriers both on and off the field through the power of sport," said Sean Pourteymour, CEO and co-founder of Luna Grill, in a prepared statement. "We are thrilled to help fund such an empowering and inspiring program."
The Flower Mound Luna Grill, a Mediterranean restaurant, is located at 2500 Cross Timbers Road.