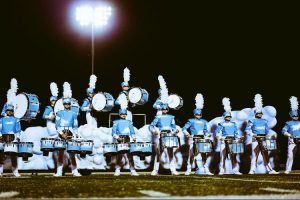 If you're looking for a way to get rid of your used and unwanted electronics, try the Electronics Recycling Fundraiser next month in Flower Mound.
The fundraiser on the morning of Aug. 12 will support the Flower Mound High School Band Drumline, according to a news release.
Donations are not limited to just electronics. You can donate computers, faming systems, phones, printers, car and home audio equipment, cameras, home and garden machines and sporting goods. No tube TVS or tube monitors can be donated.
The truck will be onsite at Flower Mound High School, in the main student parking lot, from 9 a.m. to noon. Items can be in any condition. Donation slips will be available.