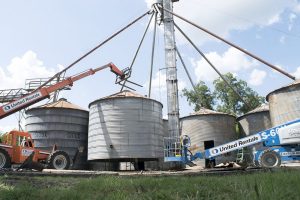 J2 Steakhouse at the Lewisville Feed Mill has much to do construction-wise, pushing its former projected opening date from March 2017 to later this year towards the end of December or the beginning of January.
Owner Jim Murray said the Old Town steakhouse spot-to-be on Main Street is still in its structural stages.
"We've got about everything to do," he said. "Because it's not like you're building a building from the ground up. You're doing a lot of stuff custom, repurposing and that type of thing."
J2 will have a 2,400-square-foot kitchen, which Murray will be adding on to the property. There will be an outdoor bar and dog-friendly patio.
Read more from The Lewisville Texan Journal.