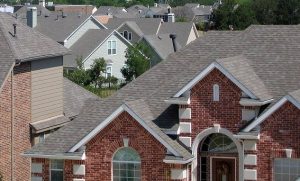 The real estate company that developed Lantana has been acquired by the country's largest homebuilder.
According to the terms of a new merger, Forestar Group will be a subsidiary of Arlington-based D.R. Horton, according to a news release.
The $560 million cash transaction, in which D.R. Horton will acquire 75 percent of the currently outstanding shares of Forestar, is expected to close during the last quarter of this year.
"This transaction is expected to create additional value for shareholders of both companies, and to enable Forestar to become a leading national land developer," said Phillip J. Weber, Chief Executive Officer of Forestar, in a prepared statement.
"Aligning Forestar's resources with D.R. Horton's strong demand for finished lots, extensive network of markets, land acquisition and development professionals and land seller and business relationships is expected to accelerate our growth and enhance our operating efficiency and returns."
No changes are expected for the master-planned community of Lantana as the last areas of undeveloped residential land should be occupied by new homes within the next few years, according to Will Shannon with Forestar Group Inc.
"Our execs in place have already greenlighted developing the balance of Lantana working with the existing homebuilders," said Shannon.
Lantana's total build-out will be a little over 4,000 homes.
Click here for more information about the merger.