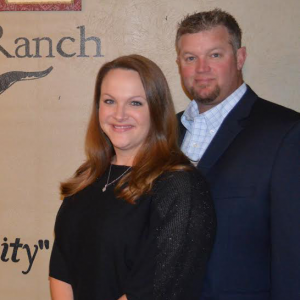 The Circle R Ranch, a prominent Flower Mound special events venue, is now under new ownership.
Jason and Hillary Roberts, who have owned the ranch's operating company since 2013, purchased the land last week. It's the first time the ranch has changed hands since Alan Powdermaker founded it in 1973.
Powdermaker said "everybody wants to know" if it was tough to let go of the ranch,
"I couldn't be more delighted to see them at the helm," Powdermaker said, "because they're continuing in the same direction that we started 40 years ago."
Jason Roberts began working at the ranch in the 1990s and did a lot of "bussing tables, cleaning bathrooms and sweeping floors," he said.
"The first time I saw him working on the ranch at 18, I knew he was a winner from that point on," Powdermaker said.
When new managers were brought on in 1997, the staff members feared they were all going to be let go, Roberts said, so he went in and made his case for why they should keep him.
They made him a production manager, and he worked his way up to director of operations before going back to school in 2005. He returned to the ranch in 2010 as the general manager, and a few years later the Robertses created the ranch's operating company, Genuine Texas Hospitality LLC.
"I went to them and asked what I could do to buy the land," Roberts said. "He always looked at me as the passing of the torch, so I guess the timing was right."
Roberts said he views Powdermaker as a father figure, and similarly, Powdermaker looks at Roberts like a son.
As a Canada Dry executive, in the 1970s Powdermaker spent five days on a ranch on a corporate retreat, and that's when "the wheels started to turn." He and his family moved from New York to Texas and built the ranch designed to entertain private groups in an authentic western setting.
The first event had 28 guests, according to the ranch's website. Today, the ranch hosts more than 100,000 guests each year.