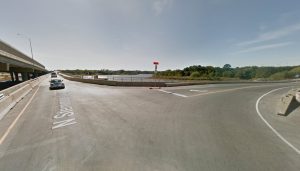 Northbound I-35E motorists looking to access Highland Village Road will need to take a trip across the Lake Lewisville Bridge and back.
Highland Village City Manager Michael Leavitt provided an update at Tuesday night's city council meeting on the I-35E project regarding Highland Village Road signage and the opening of a Texas U-Turn at Oak Drive in Lake Dallas.
Highland Village's corporate city limits do not encompass any portion of the I-35E corridor so there will be no sign for Highland Village Road along I-35E, said Leavitt.
Highland Village Road starts at the west right-of-way of I-35E. The ultimate build out or phase 2 of the I-35E project shows Highland Village Road to be constructed as an underpass of I-35E at a signalized intersection and tie into the northbound I-35E Frontage Road, which will provide direct access to both north and southbound frontage lanes of I-35E. Interstate signage would be added at that time.
Leavitt said there is no timetable when funding of phase 2 may occur.
The previous two-way service road located on the west side of the old I-35E configuration from Garden Ridge to Copperas Branch Park was removed due to Federal Highway Administration Rules and Guidelines.
Denton County Commissioner Bobbie Mitchell's request to TXDOT for a Texas U-turn at the Oak Drive/Lake Dallas intersection was approved and added to the project so residents would not have to exit at FM 407 to access Highland Village Road.
The Texas U-turn at Oak Drive is scheduled to open after the 4th of July holiday.