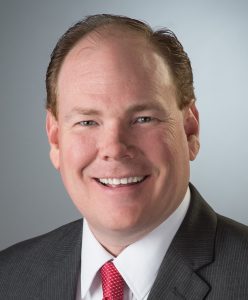 New Date for Opening of Southwest Courthouse July 14
The new Denton County Southwest Courthouse grand opening celebration has been moved to Friday, July 14, at 3:30 p.m. The Southwest Courthouse is located at the northwest corner of Hwy 377 and Canyon Falls Drive on five acres in the beautiful master planned development of Canyon Falls in western Flower Mound.
This new courthouse was designed with the neighborhood in mind. The exterior material pallet consists of heavy timber elements with natural stone veneer, brick and standing seam metal roof to complement the Canyon Falls Development.
In addition, the project was designed to attain LEED (Leadership in Energy and Environmental Design) Certification. LEED certified buildings are resource efficient, which means they are healthier, more productive places, reducing stress on the environment by encouraging energy and resource-efficient buildings, and savings from increased building value and decreased utility costs.
The 32,000-square-foot building will accommodate the County Clerk, Tax Office, Constable, Justice of the Peace, Department of Community Supervision and Corrections, Denton County Juvenile Probation, Commissioner's Suite, and flexible office space for Health Services, Veterans Services, and AgriLife to use as needed. We also have space allocated for a Department of Public Safety Driver's License office.
Services provided by departments in this building are: obtaining birth certificates, property records, dba's, passports, license plate renewals, payment of property taxes, filing small claims cases, and any driver's license needs. In addition, the building features a community room for meetings and other civic gatherings. The site's landscape plan includes native plants and trees, and features a retention pond with a walking trail across one of the restored historic Denton County bridges.
We invite you to join us for our grand opening on July 14 and we look forward to serving the residents of southwest Denton County.
Hilltop Road and FM 407 Intersection Reconstruction
Our office has championed the reconstruction of the intersection of FM 407 and Hilltop Road near Lantana. Our partners at TxDOT recently reconstructed this intersection to make it wider and safer for the traveling public as they turn right and go northbound on Hilltop, which is a county road. Thank you TxDOT and to our residents for your patience as we worked to make sure the intersection was done right.
Denton County 442nd District Family Drug Court
The Denton County Family Drug Court (referred to as FDC or Drug Court) is a special program designed for parents who are involved with Child Protective Services (CPS) and the court system and is designed to help participants regain custody of their children and keep family members together, creating a better life for the entire family.
Through judicial accountability and enhanced access to comprehensive treatment services, the Drug Court improves the safety and welfare of children in the conservatorship of the Department of Protective and Family Services by facilitating in and supporting the recovery of their parents from alcohol and drug abuse. The ultimate goal for success is a safe, stable, sober lifestyle that allows parents to live together with their children.
The FDC will provide referral to substance abuse treatment and other services and will monitor treatment progress to assist in reaching other goals to achieve safety and security for the family. These may include goals for improved housing, education, employment, or other issues that directly affect all parties.
The Drug Court requires participants to successfully complete substance abuse treatment and continue to maintain sobriety for a given period of time before participants become eligible for graduation.
Key elements in include support for parents as they work toward having children returned, assistance in breaking the cycle of addiction and the problems associated with the abuse of alcohol and other substances, and assistance gaining access to services designed to help you obtain and maintain sobriety and achieve success for parents and children.
In addition, the court provides support from a collaborative team of professionals, including but not limited to the Judge, FDC Coordinator, CPS Caseworker, FDC Case Manager, treatment counselor, Court Appointed Special Advocate (CASA), and an attorney. The requirement is to remain sober, attend Drug Court hearings as required, and follow all tasks on the service plan.
This program is voluntary program and consists of 14-18 months of intensive case management services. The Denton County Family Drug Court is held on the 2nd and 4th Thursday of each month at the 442nd District Court in the courtroom of Judge Tiffany L. Haertling.
Special thanks goes out to Judge Haertling and others who saw the need for this court and the impact it could have on bringing families back together.
TxDOT Opens I-35E TEXPress Lanes
The Texas Department of Transportation (TxDOT) opened 18-miles of TEXpress Lanes (toll managed lanes) on I-35E from I-635 in Dallas County to Swisher Road in Denton County on May 22.
The lanes feature two concurrent lanes from I-635 to Valwood Parkway and two reversible lanes from Valwood Parkway to Swisher Road. A total of 14 entrance ramps and 15 exit ramps are provided, as well as direct connections to/from the LBJ TEXpress Lanes.
The lanes operate southbound Monday-Friday, 3 a.m. to 11 a.m. and Saturday and Sunday all day, and northbound Monday-Friday 1 p.m. to 1 a.m.
The TEXpress Lanes provide drivers an option to take the mainlanes at no cost or pay to use the TEXpress Lanes, which are designed to keep traffic moving at 50 mph or faster. For the first six months, pricing will follow an approved toll rate schedule. After this period, traffic speeds will be maintained through dynamic pricing, meaning the price fluctuates based on congestion in the lane.
High occupancy vehicles (HOVs) and motorcycle drivers, with a valid toll tag who register and activate their HOV status online or through a mobile app, can receive a 50 percent discount during peak periods.
The I-35E TEXpress Lanes are part of the 35Express project, a $1.4 billion expansion of I-35E between U.S. Highway 380 in Denton County and I-635 in Dallas County.
Did You Know?
Mosquito season is upon us. Check out the Health Department's Zika website at www.dentoncounty.com/health.
Click on "ZIKA Virus Information" at the top of the page and you will find tons of resources. One of these is the Denton County Health Department's award winning mosquito map. The map is updated weekly to show trapping data of how many, what type, and if they are positive or negative for West Nile. This map is very useful and tabulates all the data that cities provide to the county, as well the county's own trappings from unincorporated areas. The map is available for anyone interested in mosquito activity near them.
Just a few facts:
Zika is spread mostly by the bite of an infectedAedes species mosquito ( aegypti and Ae. albopictus). These mosquitoes bite during the day and night.
Zika can be passed from apregnant woman to her fetus. Infection during pregnancy can cause certain birth defects.
There is no vaccine or medicine for Zika.
Local mosquito-borne Zika virus transmission has been reported in the continental United States.
Connect With Us
We would love to have you connected to the county by subscribing to our newsletter. Just use this link and enter your email and you'll be up-to-date on everything that's going on in Precinct 4: http://bit.ly/2aT2XNW.
And be sure and find us on Facebook at www.facebook.com/CommissionerAndyEads for the latest news in Denton County.
If you have any questions or comments, please let me hear from you. My email is [email protected] and my office number is 940-349-2801.