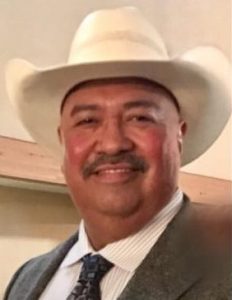 by Lt. Orlando "Hino" Hinojosa, Denton County Sheriff's Office
There were 276 calls last month in Lantana. The most disturbing were the twelve burglaries in the neighborhood. There were six vehicles that had been burglarized, all were left unlocked and several items had been stolen. The other six were burglaries of a garage.
We are in the season of good weather. Please remember to always lock your vehicles. The best advice that I can give all of you about the garage burglaries is this: Remember that an open garage is just like leaving the front door open to your residence. Thieves are always looking for an easy target. Do not be an easy target.
The garage door emergency release cord is a vulnerable target. It is the cord that hangs down from the latch from the actual unit itself.
There are two very important things you can do to make this cord work in your favor and not the thieves.
One, you can remove the handle from the cord or remove the cord itself. Thieves sometimes use a hard wire, (clothes hanger) to slide through the top opening between the garage door and its frame to reach this cord. Once the wire is inside your garage the thief can reach the emergency release cord to unlatch the garage door from the garage door opener. The thief now can easily open the garage door by hand.
The other means into your garage is when thieves find the remote in your vehicle and use it. Make sure you ALWAYS lock your vehicles.
As summertime reaches its peak so does household property crime. Summer is the perfect time for a family break but criminals do not take summer breaks.
Be aware of what is happening in your neighborhood. Lock your doors, including the garage door. Unlocked doors are open invitations to criminals. Make sure you do not post on social media that you are leaving town. If you are away on vacation, ask a trusted friend or family member to keep a watchful eye out on your home.
I cannot say it enough. Lock your doors!
Thank you and be safe.